Notes on Veneto
Though Venice is the top attraction on any tours of Veneto the region has got so much more to offer, as any stop in Vicenza, Verona or Padua will show.
With towns like Venice, Verona, Padua, Vicenza,  Treviso and Belluno, Veneto is one of the most popular regions for tourists in Italy. But even though part of Veneto feels crowded at times, there are still plenty of relatively quiet and undiscovered places to visit.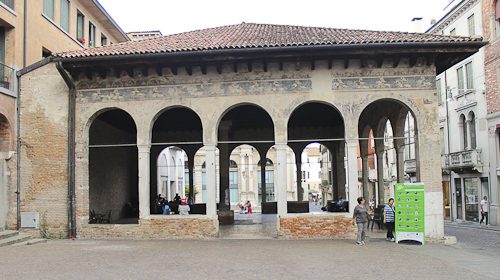 Italian Notes
The Loggia dei Cavalieri is a living monument and a symbol of the rise and fall of Treviso in the region of Veneto.