Venice Quotes – Famous words on Venice
A collection of 30 inspirational Venice Quotes that capture the duality of the lagoon city and reflects upon itself like an endless chamber of mirrors.
It is hard to be original when it comes to Venice. Every aspects of the city has been painted, photographed and described a hundred times before by some of the greatest minds of the Western hemisphere. They have captured the contrasts between beauty and the decay, vision and reality, silence and music in an ideal city that is part fairytale and part dystopia.
Here's my collection of Venice quotes that captures the beauty and the dichotomy of the city. The quotes form a small series along with my quotes about Rome andfamous writers' description of Milan cathedral. You are most welcome to add your favourite Venice Quotes in the comments, if there is something I have left out. There is also a books about Venice list to check out, if your are looking for long reads that will take you straight to the lagoon city.
Locals and Tourists
"Though there are some disagreeable things in Venice there is nothing so disagreeable as the visitors." Henry James
"The one thing the locals never do is ride gondolas. To begin with, a gondola ride is pricey. Only foreign tourists, and well-off ones at that, can afford it. That's what explains the median age of gondola passengers: a septuagenarian can shell out one-tenth of a schoolteacher's salary without wincing. The sight of these decrepit Romeos and their rickety Juliets is invariably sad and embarrassing, not to say ghastly. For the young, i.e., for those who this sort of thing would be appropriate, a gondola is as far out of reach as a five-star hotel. Economy, of course, reflects demography; yet that is doubly sad, because beauty, instead of promising the world, gets reduced to being its reward." Joseph Brodsky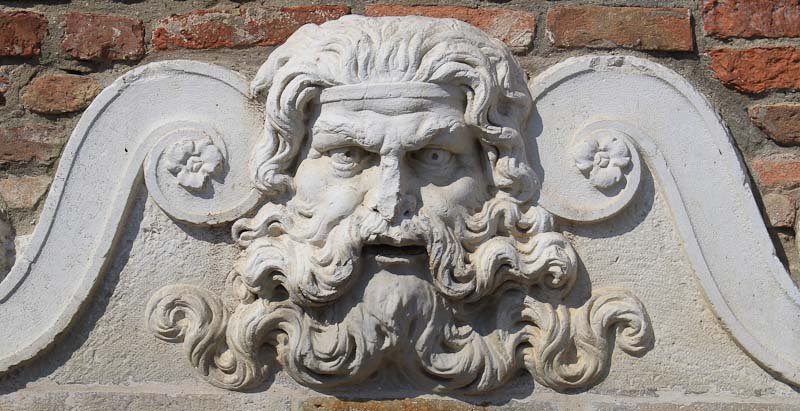 The Masque of Italy
"Venice once was dear, The pleasant place of all festivity, The revel of the earth, the masque of Italy." Lord Byron

"The commonwealth of Venice in their armory have this inscription: "Happy is that city which in time of peace thinks of war." Robert Burton

"Once did she hold the gorgeous East in fee, And was the safeguard of the West: the worth Of Venice did not fall below her birth, Venice, the eldest child of Liberty." William Wordsworth
Music and Sound
"In Venice, Tass's echoes are no more, And silent rows the songless gondolier; Her palaces are crumbling to the shore, And music meets not always now the ear." Lord Byron

"When I seek another word for 'music', I never find any other word than 'Venice'." Friedrich Nietzsche

"This was Venice, the flattering and suspect beauty – this city, half fairy tale and half tourist trap, in whose insalubrious air the arts once rankly and voluptuously blossomed, where composers have been inspired to lulling tones of somniferous eroticism." Thomas Mann
Dystopia
"Quale nell'Arzanà de' Viniziani, bolle l'inverno la tenace pece, a rimpalmare i legni lor non sani[…]" Dante

"I stood in Venice, on the Bridge of Sighs; A palace and a prison on each hand." Lord Byron
"Venice was and is full of lost places where people put up for sale the last worn bits of their souls, hoping no one will buy." Ray Bradbury

"A city for beavers." Ralph Waldo Emerson

"Venice is the perfect place for a phase of art to die. No other city on earth embraces entropy quite like this magical floating mall." Jerry Saltz
City of Mirages
"It is the city of mirrors, the city of mirages, at once solid and liquid, at once air and stone." Erica Jong

"There is something so different in, Venice from any other place in, the world, that you leave at, once all accustomed habits and, everyday sights to enter an, enchanted garden." Mary Shelley

"I have spoken to you of Pompeii," said the Moon, "that corpse of a city, exposed in the view of living towns. I know another sight still more strange, and this is not the corpse but the specter of a city. Whenever the jetty fountains splash into the marble basins, they seem to me to be telling the story of the floating city." Hans Christian Andersen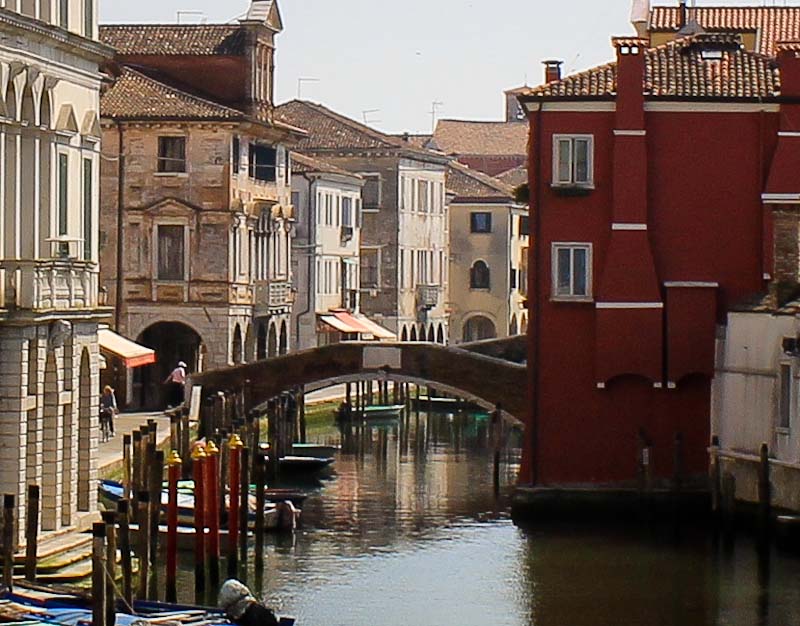 Light and Vision
"You fling the window open and the room is instantly flooded with this outer, pearl-laden haze, which is part damp oxygen, part coffee and prayers." Joseph Brodsky

"In the glare of the day there is little poetry about Venice, but under the charitable moon her stained palaces are white again…" Mark Twain

"The winter light in this city! It has the extraordinary property of enhancing your eye's power of resolution to the point of microscopic precision—the pupil humbles any Hasselblad lens and develops your subsequent memories to National Geographicsharpness. The sky is brisk blue, the sun, escaping its golden likeness beneath the foot of San Giorgio, sashays over the countless fish scales of the lagoon's lapping ripples; behind you, under the colonnades of the Palazzo Ducale, a bunch of stocky fellows in fur coats are revving up Eine Kleine Nachtmusik, just for you, slumped in your white chair and squinting at the pigeons' maddening gambits on the chessboard of a vast piazza. The espresso at your cup's bottom is the only small black dot in, you feel, a miles-long radius." Joseph Brodsky

«An orange gem resting on a blue glass plate: it's Venice seen from above.» Henry James

"White swan of cities slumbering in thy nest…
White phantom city, whose untrodden streets
Are rivers, and whose pavements are the shifting
Shadows of the palaces and strips of sky."
Henry Wadsworth Longfellow

"Underneath day's azure eyes, Ocean's nursling, Venice, lies,— A peopled labyrinth of walls, Amphitrite's destined halls, Which her hoary sire now paves With his blue and beaming waves. Lo! the sun upsprings behind, Broad, red, radiant, half reclined On the level quivering line Of the waters crystalline; And before that chasm of light, As within a furnace bright, Column, tower, and dome, and spire Shine like obelisks of fire, Pointing with inconstant motion From the altar of dark ocean To the sapphire-tinted skies; As the flames of sacrifice From the marble shrines did rise, As to pierce the dome of gold Where Apollo spoke of old. Sun-girt city! thou hast been Ocean's child, and then his queen." Percy Bysshe Shelley
Ideal City
"When I went to Venice, I discovered that my dream had become- incredibly, but quite simply- my address." Marcel Proust

"If I were not King of France, I would choose to be a citizen of Venice." Henry III

"Memory's images, once they are fixed in words, are erased," Polo said. "Perhaps I am afraid of losing Venice all at once, if I speak of it, or perhaps, speaking of other cities, I have already lost it, little by little." Italo Calvino
"Every time I describe a city I am saying something about Venice." Italo Calvino

"Venice is like eating an entire box of chocolate liqueurs in one go." Truman Capote

"The sylphs and ondines And the sea-kings and queens Long ago, long ago, on the waves built a city, As lovely as seems To some bard in his dreams, The soul of his latest love-ditty." Lord Lytton
"Beauty of surface, of tone, of detail, of things near enough to touch and kneel upon and lean against." Henry James
If you are looking for more clever quotes about Venice try Dream of Venice Architecture
This blog post was last updated in February 2019