Marinated anchovies recipe
Acciughe marinate
Not too long ago I had this delicious starter at a fish restaurant in Trani. It is the kind of raw fish dish you can find anywhere in Italy, but this one was spoiled by too much salt. Therefore I had to conquer my reluctance to gut fish and make the anchovies myself. And they were so good I will not hesitate to do it again.
Ingredients
250 g fresh anchovies
1 lemon juice
1 clove of garlic
50 ml olive oil,
parsley, salt, pepper
Preparation
Peel and slice the garlic and soak it in lemon juice
Cut off the fish heads and remove bones and bowels
Drain the lemon juice, discard the garlic and mix with olive oil, chopped parsley, salt,  and pepper
Pour the lemon marinate over the fish and leave them in the fridge for at least 2 hours before serving.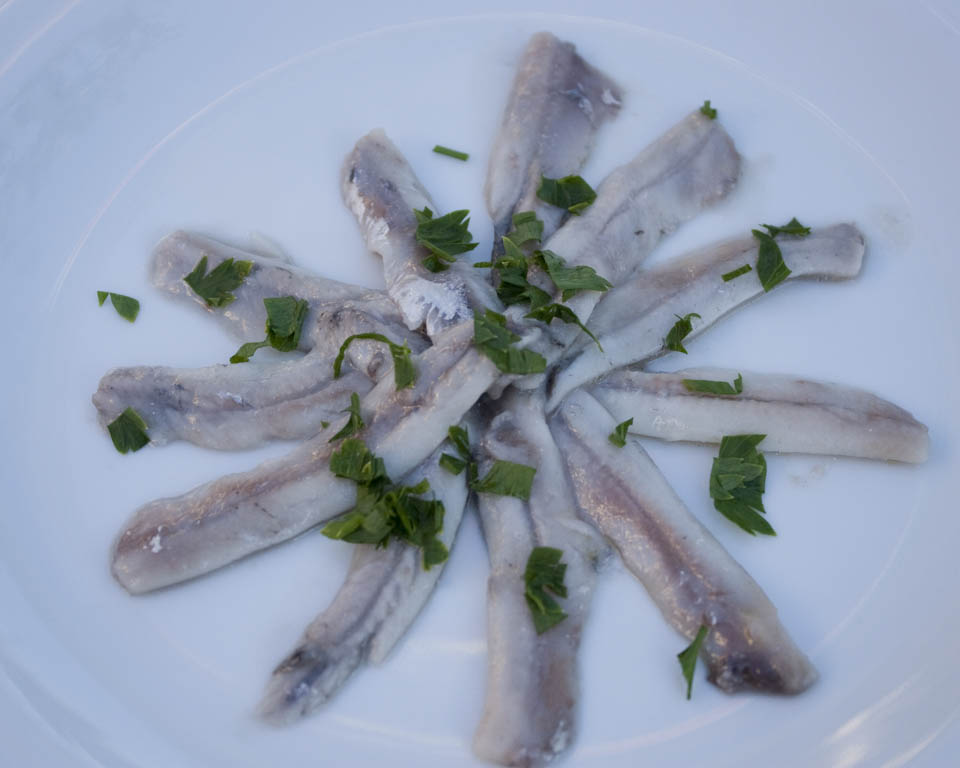 Other fish starters:
Vitello tonnato – veal in tuna sauce
anchovy
•
fish
•
lemon
•
starter
Promote Post
Enjoyed this post?