Collecting and shelling your own pine nuts entails a lot of hard and dirty work.Here's a guide on how to harvest pine nuts.
A few years ago an Italian contadino told me how to become self-sufficient with pine nuts.
You start by singling out a good, free-standing pine nut-pine tree that is approximately twice as tall as ordinary pines, which are incidentally also pretty big. Go to the select tree after a small storm, when it has been raining with giant cones, and bring two or three home with you. The cones should be placed out to dry in the sun, so that they spread the 'leaves', and then you can tinker, turn and twist the kernels off.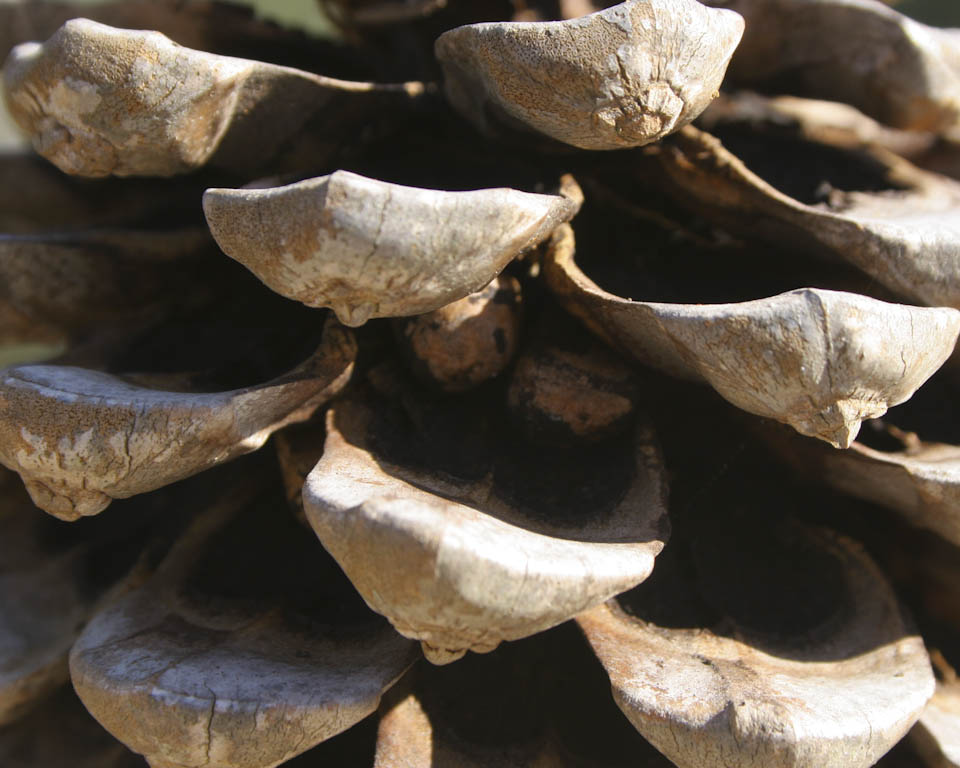 The kernels are sitting in twin pairs behind every leaf, and they are well protected by a resinous black-powdered shell. For every single pine nut you have to find a hammer, knock ever so gently on the shell until it cracks open, and use your by now very black fingers to fish out the white kernel.
A real feat, if you think it is worth the bother. Personally, I run out of patience.
The bag containing last winter's stock of pine nuts can still be found in a cloud of sticky black powder, waiting to be broken. And when I prepare pesto or baked strudel, I will gladly buy my pine nuts in the supermarket where they can be obtained at a reasonable price compared to the amount of work invested in the product. With the purchase you get a dose of superstition, as the ancient Romans believed that pine symbolised growth and fertility.
You can read more about this at the small but very charming, virtual pine nut museum Museo virtuale del pinolo.
How to harvest pine nuts and similar notes
https://italiannotes.com/wp-content/uploads/2012/06/How-to-collect-pine-nuts-e1360321335803.jpg
240
640
Mette
https://italiannotes.com/wp-content/uploads/2014/12/logo.jpg
Mette
2009-11-14 15:38:00
2014-12-16 20:51:10
How to harvest pine nuts