The 5 Best Sights in Bolzano
The capital of South Tyrol is known as the city with the best quality of life in Italy, and a visit may help you to understand why. Here's our list of the main sights in Bolzano.
Enjoy Piazza Walther
The central square in Bolzano is called Walther von der Vogelweide square or Piazza Walther for short. The evocative name comes from a German lyric  poet (c. 1170 – c. 1230), who is looking out over the crowds from his lion guarded plinth. From the foot of Walter Bird-field you can see the Gothic cathedral with its chequered roof and splendid spires. And with a little luck – or timing – you might also experience one of the famous town festivals and markets, such as the Christmas Market, the Flower Market, the Pumpkin Feast or the Speck Festival.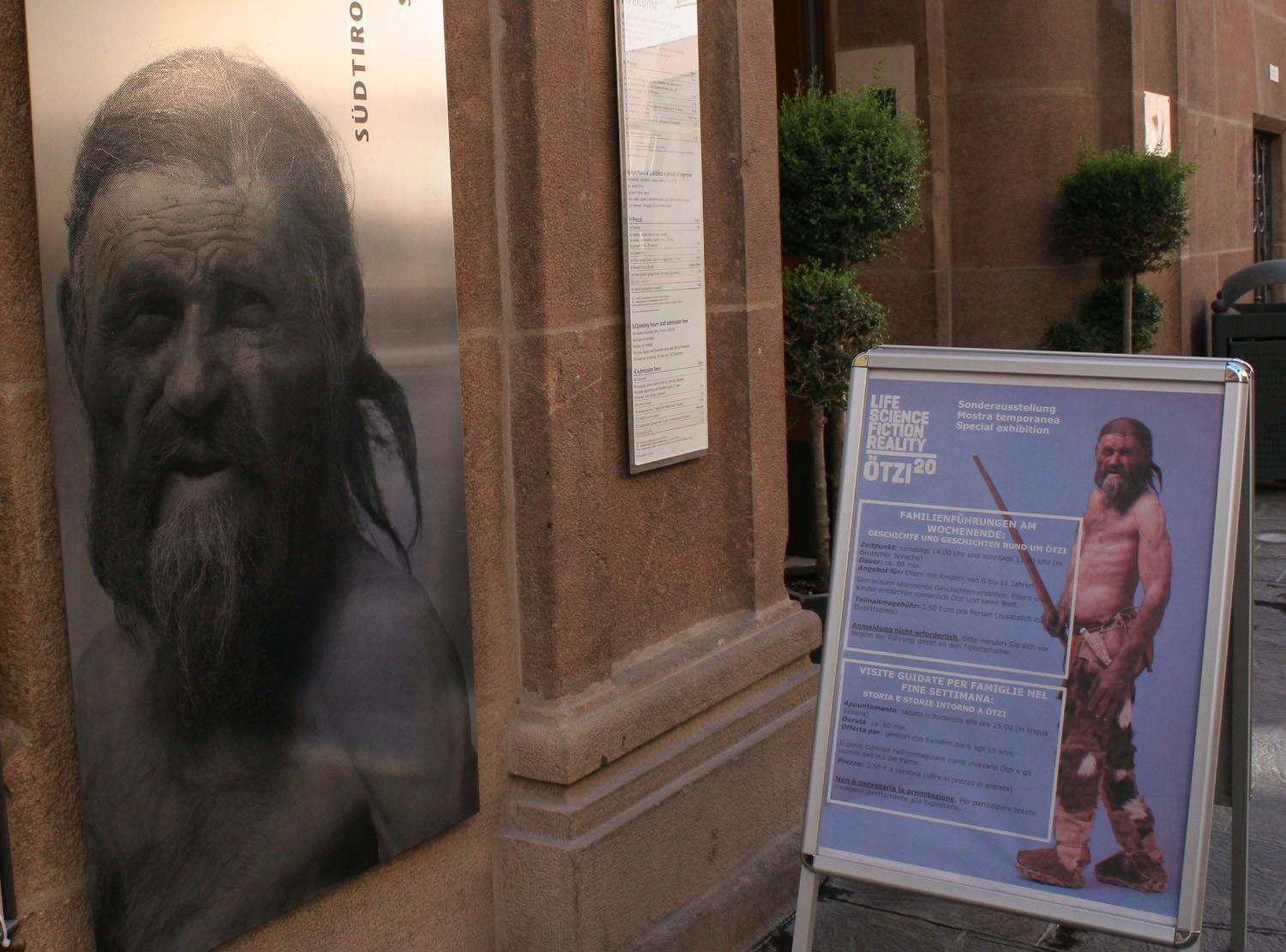 Ötzi, the Iceman
You can't visit Bolzano without paying tribute to Ötzi, the Iceman. This well-preserved old gentleman is more than 5 300 years old and thus Europe's oldest known natural human mummy. He was found in 1991 by two German tourists at 3,210 metres in the Ötztal Alps on the Austrian–Italian border, and he can be seen through a small window in the South Tyrol Museum of Archaeology.

Pretzel capital
Judging from the number of bakeries, Bolzano is Italy's pretzel capital. The knot-shaped bread comes in all sizes and varieties from hard and salt to soft and sweet. Try a pretzel with you espresso, eat it for lunch with a sausage or try the chocolate covered ones for dessert.  A proper taste of Bolzano would also include speck and canederli dumplings.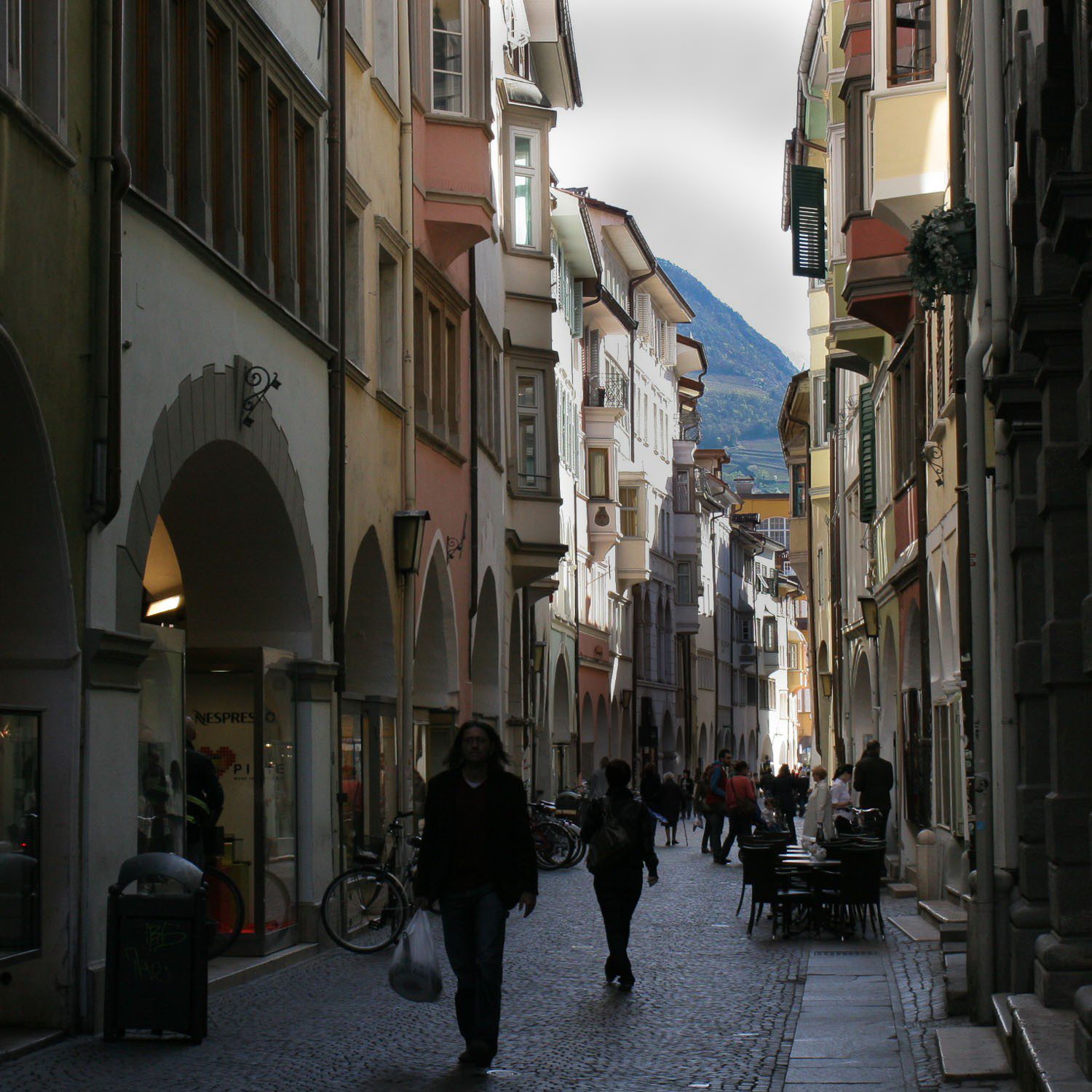 Via dei Portici
Shopaholics will enjoy Via dei Portici with its sheltered arcades and elegant shops and the grand outdoor market. And if you can take your eyes off the sale displays you'll notice rows of charming, pastel coloured houses with inquisitive bay windows, contrasting wooden shutters and Baroque plaster embellishments.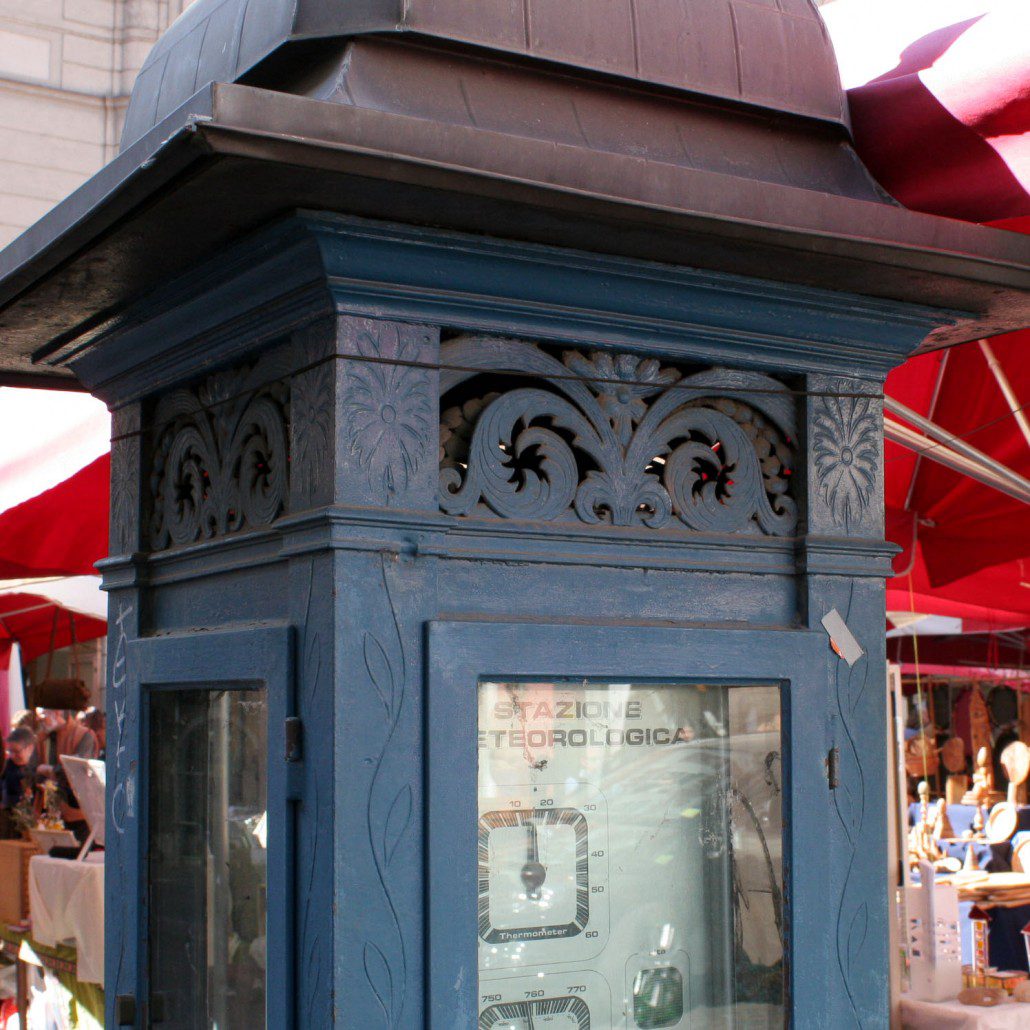 42 ski areas
Bolzano is surrounded by mountains and there are 42 ski areas within an hour drive from the city, including Val Gardena, Selva-Sella Ronda and Alta Badia. In summer the area is a hikers' delight with cable cars to Renon, San Genesio and Colle, which was in fact the first passenger cable car in the world inaugurated in 1908. Check the weather forecast at the wonderful wooden stazione meteorologica before you leave.