Palm trees in San Benedetto del Tronto
There are some 8 000 palms in San Benedetto del Tronto on the Italian east coast. Enough to justify the appellation 'Riviera delle Palme'.
The local Tourist Board has poetically named the coast from San Benedetto to Pescara the 'Riviera delle Palme', and with some justification. Thanks to a mild climate and mountains breaking off the west wind, this part of Adriatic coast provide ideal growing conditions for palm trees, and in San Benedetto del Tronto alone there should be more than 8 000 palms of various kinds. The greatest of them all – not just in Italy, but in all Europe – is said to be a 10 metre high and 4.5 metre thick palm tree of the Jubaea spectabilis type.
The giant palm, which originates from the Easter Islands, grows in the garden in front of Villa Brancadoro, a few hundred metres from the sea. It is believed to be more than 200 years old and was already in 1982 entered in the Guinness Book of Records as the largest palm of its kind in Europe.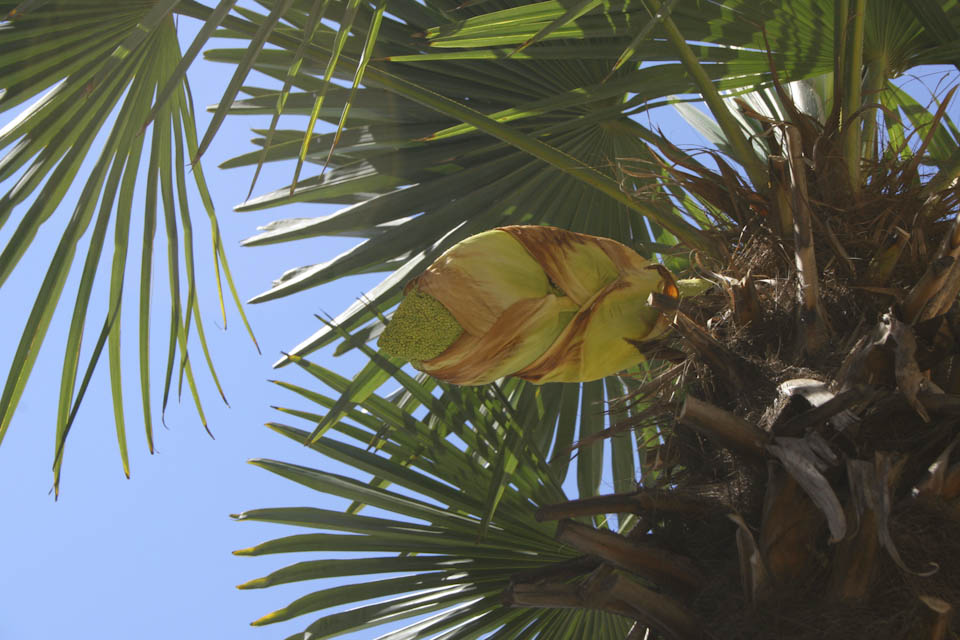 By virtue of its age, the palm has witnessed the development of San Benedetto from a tiny fishing village to a popular seaside resort. The population has grown tenfold over the last 150 years, a development that began with the establishment of a railway along the Adriatic Sea, thereby transforming San Benedetto into a railway town and a tourist resort that could attract beach guests. With the new wealth, they also built a fine fishing port, but much was destroyed during the Second World War, when San Benedetto was the target of 144 air raids and bombardments from 6 warships at sea.
At that time, Villa Brancadoro served as headquarters for first the Germans and then the Allies, and the old palm tree still bears marks from firefighting. Still, the tree and the buildings survived. Today Villa Brancadoro serves as a restaurant, and San Benedetto has been thoroughly reconstructed and renovated with new buildings and houses among the palm trees lining Lungomare, where tourists and locals go for their evening stroll.
More to see than palm trees around San Benedetto del Tronto
Macerata: A modern medieval hilltown in Le Marche
Italian fashion – Designer shoe shops and outlets in Le Marche
https://italiannotes.com/wp-content/uploads/2012/06/Palm-trees-in-San-Benedetto-e1360494568202.jpg
240
640
Mette
https://italiannotes.com/wp-content/uploads/2014/12/logo.jpg
Mette
2009-09-26 12:53:00
2014-12-15 21:03:07
Palm trees in San Benedetto del Tronto