Among Castles and Pastures
in Abruzzo National parks
Abruzzo national parks are among the largest protected areas in Europe. Natural beauty interspersed with ancient castles, convents, villages and pastures.
The Abruzzo national parks Gran Sasso and Monti della Laga offer a perfect setting for outdoor activities such as skiing, biking, hiking and canoeing. But there is also a rich tradition with castles, convents, villages and pastures to explore.
Explore the Hilltop Villages
While high mountains dominate the Gran Sasso, the eastern part is characterized by smooth undulating hills and valleys. It's a friendly welcoming landscape, not densely populated but with enough dotted villages to break the monotony.
Many of these tiny towns deserve exploration for their regional products, the sweeping views and the challenge of getting there. Their hilltop location and names reveal a military strategic origin as as part of a medieval defense line, and among the extremely narrow alleys and old brick houses immense castles and fortresses can be seen.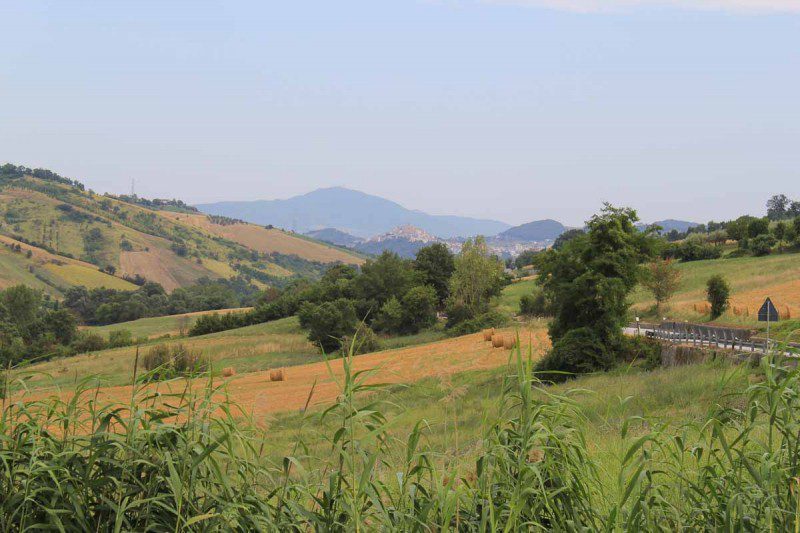 An Impenetrable Town
One of these towns is Civitella del Tronto with a population of about 5 000 people. Even though 'civitella' is the diminutive of 'civita' meaning 'city' the fortress dating back to 1255 is the largest of its kind in Italy with a total surface of 25,000 square meters and ambient living quarters. A few centuries ago the fortress must have been virtually impenetrable. The walkway leading up to the summit only allowed one person to go through at a time. Futhermore enemies had to cross a moat with a guarded drawbridge. According to legend foreign soldiers once tried rock climbing in order to stage a surprise attack, but they were discovered and stopped by falling millstones. No wonder the people of Civitella have been honoured for their ability to hold up resistance against invading armies.
Civitella del Tronto is surrounded by vertical cliffs, deep gorges and mystic abbeys and convents. And in the plains below sheep graze from spring to fall when the Italian equivalent of American cowboys drive their herds south to the milder Puglian climate as part of the bi-annual 'tranzumanza' that also passes through the region of Molise.