Piaggio Vespa scooter history
60 years ago, the Piaggio Vespa scooter transformed personal transportation and Italian lifestyle, and it's still abuzz. 
The coloured Piaggio Vespa has become one of the most stereotyped Italian cliches, yet I've never really thought about its origins, until I leafed through my newly acquired and highly cherished copy of Guido Piovene's Viaggio in Italia
 and read up on some scooter history.
According to Piovene, the Piaggio corporation was originally based in Genova, where it produced cars, helicopters and aeroplanes for military uses, but during the German occupation of Italy, the engineers started discussing how they could adapt the production to more peaceful times. A son of the founder, Enrico Piaggio, thought the future belonged to inexpensive motorcycles that were easy to navigate in spite of the disastrous state of Italian roads.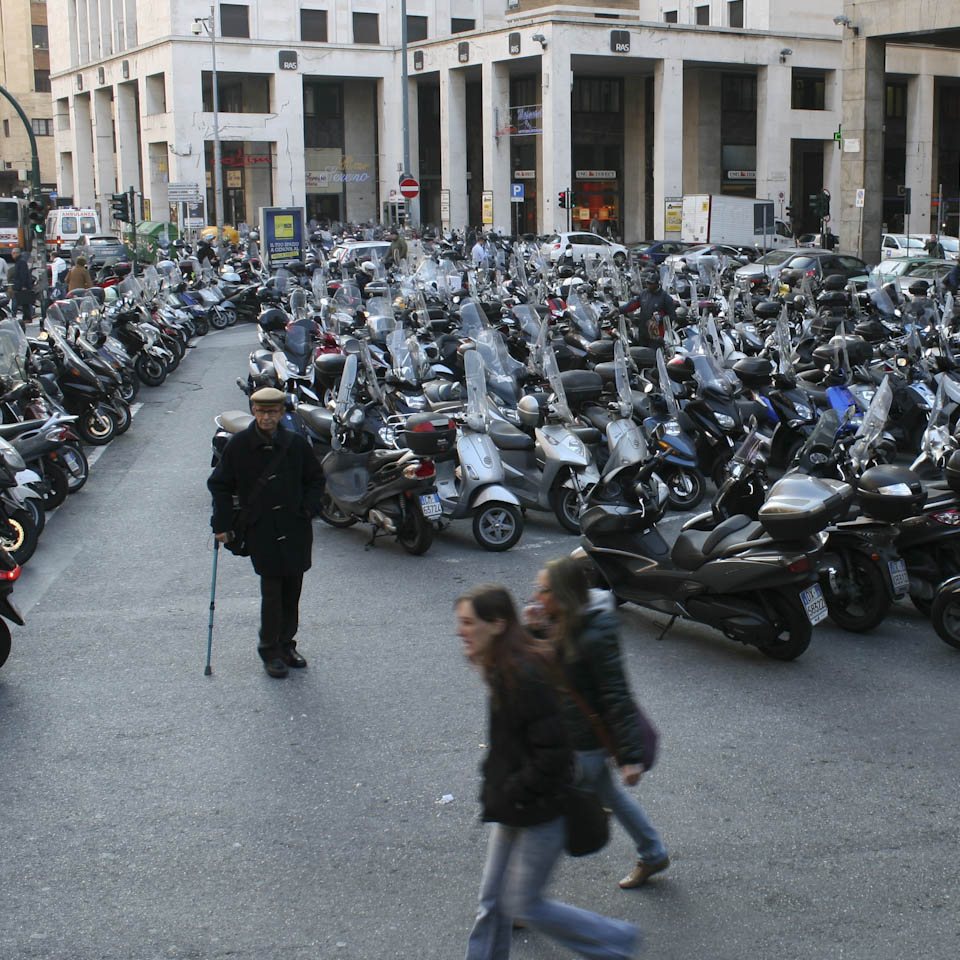 Enrico Piaggio consulted aeronautical engineer Corradino D'Ascanio, who hated motorcycles because he found them bulky and dirty. Yet he designed a prototype that had the engine mounted beside the rear wheel. The wheel was driven directly from the transmission, eliminating the drive chain and the oil and dirt associated with it. The new scooter was launched in April 1946 and set in production at a new Piaggio factory in Pontedera outside Pisa in Tuscany. Piovene attaches special importance to the location, as the Tuscan workers with their adaptability and high quality craftsmanship gave the new product its finishing touches.
So the Vespa wasp transformed personal transportation and Italian lifestyle in the mid-twentieth century by putting wartime knowhow to peaceful uses in a geographically extended partnership and cooperation. Gives me a better understanding of what the scooter buzz is about.
https://italiannotes.com/wp-content/uploads/2012/08/Scooter-grey-1-e1362424136348.jpg
240
640
Mette
https://italiannotes.com/wp-content/uploads/2014/12/logo.jpg
Mette
2011-06-20 12:10:25
2017-09-23 15:26:10
Piaggio Vespa scooter history