Top posts on Italian Notes 2016
A blog is nothing without readers, so once a year I go through Google Analytics to find out which posts you particularly like. These are the top posts on Italian Notes 2016.
The list is based on the number of recorded visits to blog posts published in the interval from 1. November 2015 to 31 October 2016. As always blog posts on Venice and Rome draw a large audience, but it is interesting to note that the Italian Lakes are represented twice on this year's list along with off the beaten track destinations such as Venafro and Vicenza.
Top posts from other years can be found here , 2012, 2013, 2014 and 2015.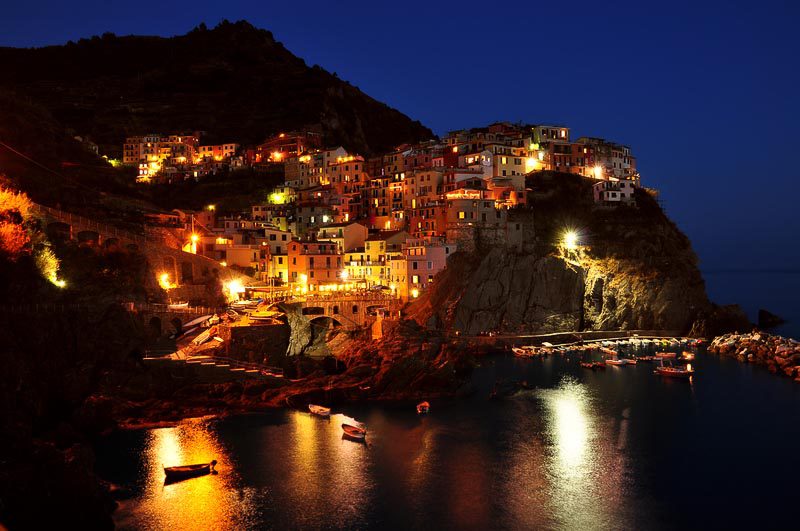 Manarola is often described as the most beautiful village in Cinque Terre. This post from june 2016 tries to zoom in on the reasons for this status and to describe what's actually there.
Gallipoli was one of the first towns I fell in love with in Puglia more than 20 years ago. Yet it wasn't until september this year that I shared my tips on what to see and do in this lively seaside town. Suggestions include itineraries, museums, main sights and minor oddities.
23 classic, renaissance buildings by the celebrated 16th century architect, Andrea Palladio, places Vicenza some 6o km west of Venice on the map as a UNESCO World Heritage site and a must-see for anyone with an interest in architecture.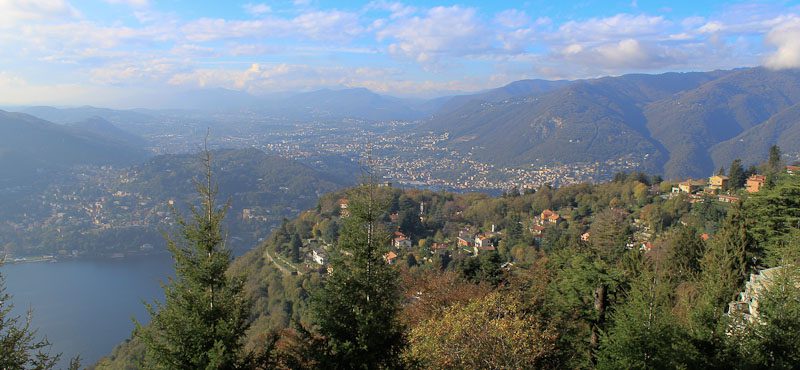 Brunate is a small town on a hilltop 750 metres above Como. The so-called "Balcony of the Alps" is a popular retreat in summer, if the heat by the lake gets oppressive. Hikers go there to explore the hills and the forests above the lake, while the highlight for families with children is the steep, roller-coaster ride up in the funicular from Como.
From antiquity house builders have used masks to scare intruders and ward off evil spirits. It Italy these masked houses are everywhere, and it is interesting to study the designs from different periods.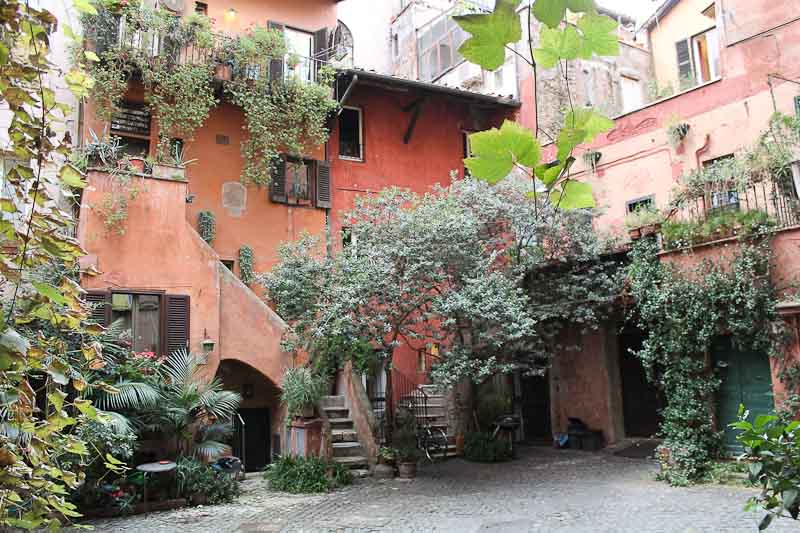 To call an alley mentioned by Lonely Planet 'secret' may be an exaggeration, but the charming courtyard a few steps away from Campo de' Fiori is well worth a visit for its timeless tranquility, rusty coloured houses, wild cats and cascading flowers.Just remember that you are still in the centre of the tourist circuit as an invitation to passing scams.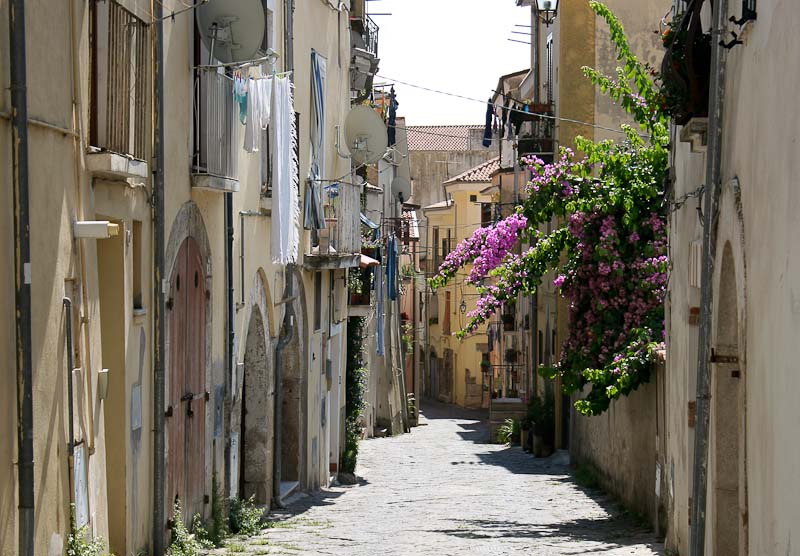 One of the pleasant surprises of doing the annual top posts list comes from discovering the unexpected popularity of posts on small, relatively unknown places, like Venafro in Molise. According to legend, this historic town halfway between Rome and Naples was founded by a Greek superhero, and it is seeing a revival as new home-owners refurbish the atmospheric Medieval town centre.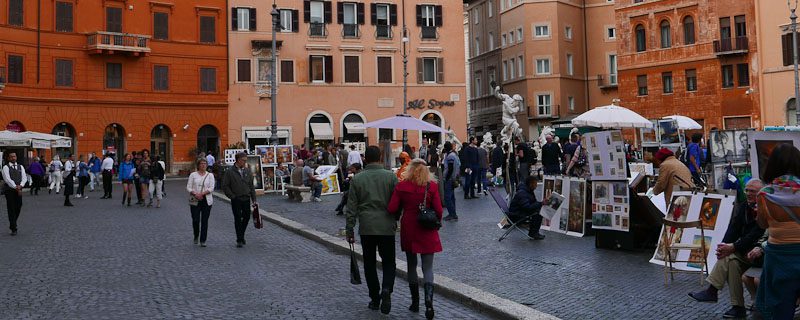 Piazza Navona is a must-stop on many Roman itineraries due to its central location, colourful houses and impressing fountains. This post from september 2016 describes the transformation from marketplace to tourist site along with the symbolic significance of some of the elements.
This post – illustrated by the evocative photos of Riccardo De Cal – is really a review of a book by Bella Figura Publications. In a series of short essays international architects and architectural writers from share their view on the lagoon city. And by seeing the sights and landmarks through their eyes, you discover interesting, new aspects of known places.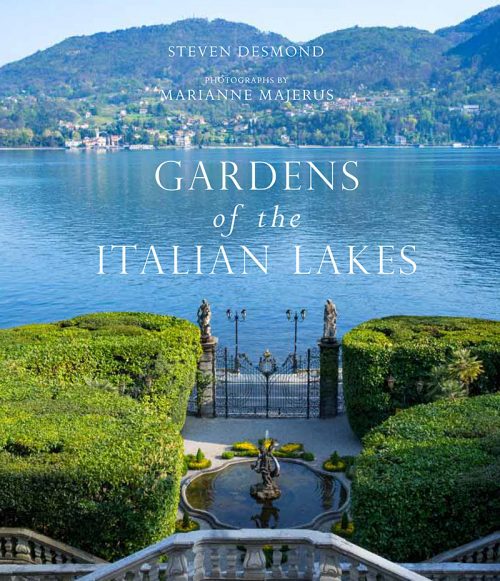 The most popular post on Italian Notes this year was another book review. This time of Steven Desmond's 'Gardens of the Italian Lakes'. As a gardener, writer and lecturer, Steven Desmond is a knowledgeable and passionate guide, who manages to share the beauty and fascination of the historic gardens cultivated in the foothills of the Alps.