The Wonders of Osimo
Located on a hilltop just 15 km inland from the Adriatic coast, Osimo makes a perfect afternoon outing for tourists staying at the villaggios and holiday rentals by the sea. But few discover the real wonders of Osimo in le Marche.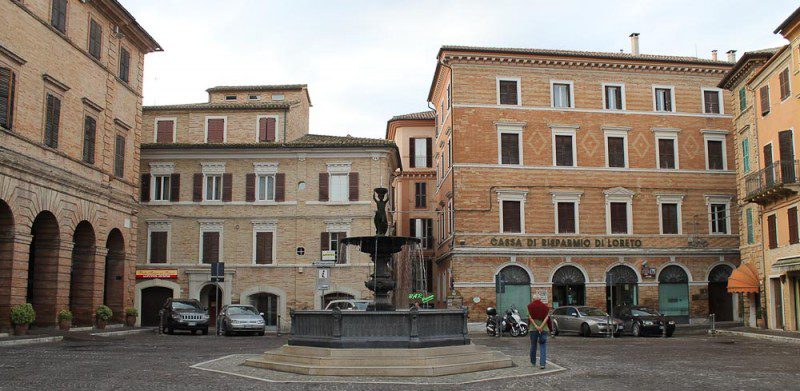 Authentic Medieval Hilltown Charm
In summer Osimo is a buzz with foreign tourists. Families walk around in small groups talking Dutch, German, English, Danish and Polish, taking pictures of the view from the defensive walls and admiring the Musone Gate with some stones dating back to Roman times. It's a quiet, charming town not unlike so many other lovely hilltowns in Le Marche. So if there seems to be more visitors in Osimo than in Recanati, Macerata and Jesi, it's probably due to convenience. Osimo makes a perfect afternoon outing from the villaggios and holiday rentals by the sea. An authentic Italian backdrop for a stroll along narrow medieval alleys and a gelato ice cream treat.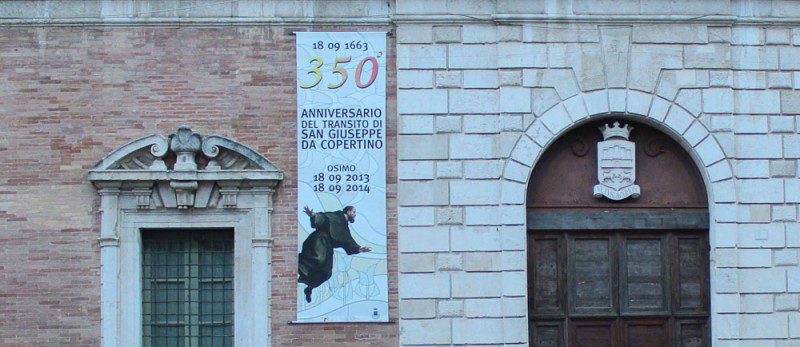 See St. Joseph Fly
In addition you can see Saint Joseph fly. Or rather, you can see his embalmed body levitated in a glass coffin by two angle statues in the church that was renamed in his honour. As the patron saint of air travelers, pilots, astronauts, people with a mental handicap, test takers, and poor students his final resting place is a must visit for most of us.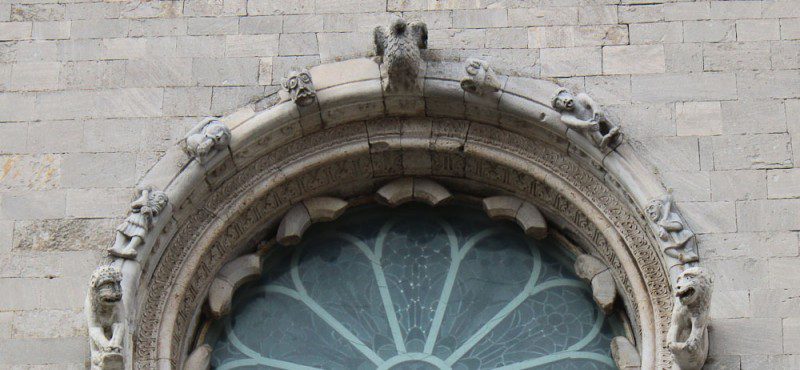 The Blinking Crucifix
St. Joseph is not the only miracle in Osimo. In the cathedral, there's a wooden crucifix that moved its eyes on July 2, 1797. The eye movement was witnessed by several people, and the town still celebrates the event on an annual basis. Apart from that the cathedral is a mismatch of different architectural styles, and I can't help being fascinated by the rose window which is surrounded by a menagerie of strange beings. There are monkeys, lions, rams, a mermaid, the reaper, and several faces that look as if they are about to puke, and it is hard to decipher the message they are trying to convey.
Underground Mystery Tour
Still, the real wonder of Osimo is hidden beneath the covered market. Under a scattering of fruit and flower stalls, there's a complete underground city of endless corridors and cubicles with evocative carvings and a fascinating play of light and shadow. Through centuries, this multileveled subterranean cave system has been excavated by hand and used as secret places of religious and occult worship. And during the world wars, the caves served as bomb shelters for the people in the city. To enter the caves you have to sign up for a guided tour, but it is well worth the bother.
And after this magical mystery tour of Osimo you have truly deserved your gelato.