The palio of Taranto is an annual race, where various groups and neighbourhoods compete for an honourable banner known as the 'palio'.
"Vai, Vito! Vai, vai!" an elegant woman in a crispy new, slim-fit shirt screams while edging her way through the crowd lining the promenade around Ponte Girevole.
Like innumerable other Italian towns, Taranto stages an annual race, where various groups compete for an honourable banner known as the 'palio'. In Italy there are palii involving horses – like the world famous and newly controversial Palio di Siena – and palii for armies, eggs, boats, frogs, oxen, donkeys, hunters, archers, woodwork, wheelbarrows, cheese, running, walking, grape pressing, pasta making, you name it. The competitions spice up local 'feste medievali' and mobilize supporters from all over town.
The Palio of Taranto is a rowing race between different crafts and district. Carabinieri row against coast guards, marines and firefighters, while representatives from Talsano and Paolo VI tries to beat contestants from Tamburi and Croce to the finish line. In each colour-coded boat, two strong men with very broad shoulders, inflated triceps, knee pads and in some cases also ludicrously outdated swimming costumes stand up rowing from a starting line in Mar Grande to the bridge Mar Piccolo, while their family, friends and colleagues spur them on with cheers and shouts.
As an outsider I find it hard to match the zealous passion of local spectators, who couldn't be more engaged if they were watching the final stages of Tour de France. They push and scream intensely as the leading boats approach the canal in a frantic effort to get ahead. Two minutes later the winners have been found, and they are proudly displaying the palio, while a tow-boat drags them back to shore. Here they are met by television crews, a hand-shaking mayor and teenage kisses from a newly crowned Miss Lizzano and Miss Torricella.
Meanwhile the woman in the slim-fit shirt beside me looks a bit downcast. She is accompanied by a man who places a comforting hand on her shoulder and assures her that the result is okay, before they hurry down behind Castel Sant'Angelo to receive their private palio hero.
If you are in Puglia for the palio of Taranto you migh also want to see:
Taranto and the pink candyfloss skies
Taranto attractions: A spotted beauty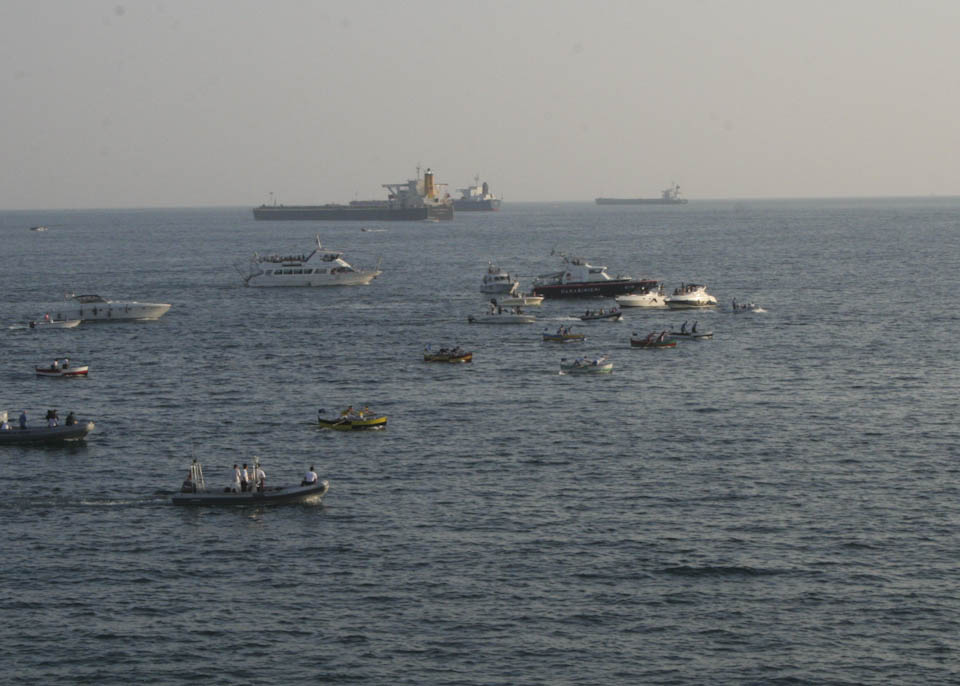 https://italiannotes.com/wp-content/uploads/2012/07/The-palio-of-Taranto-e1359542557681.jpg
240
640
Mette
https://italiannotes.com/wp-content/uploads/2014/12/logo.jpg
Mette
2010-08-10 15:44:00
2017-09-23 14:40:31
The palio of Taranto