There are lots of things to see and do in northern Abruzzo, Here is my list of sights around Teramo.
I first fell in love with Italy in the Teramo province, so I was greatly disappointed to learn that it had not been found worthy of mention in any of the numerous guidebooks, I have accumulated over the years. Who is going to tell the thousands of tourists that gather around the Sette Sorelle beaches of Martinsicuro, Alba Adriatica, Tortoreto, Giulianova, Roseto degli Abruzzi, Pineto and Silvi Marina about the wild orchids, wolves, bears and other extraordinary attractions? There are lots of things to see and do on a grey or scorching summer day in northern Abruzzo, and here is my list.

If you can't stand another hour inhaling the smell of sun lotion, you might be ripe for a city break. Giulianova hides an unspoiled centro storico just 1 km inland behind the Lido with stately old family homes, grand piazzas, original shopping and a maze of timeless alleys. Most of the Rai 1 television series 'Domani è un altro giorno' was shot here, and film locations are generally recommendable for their suggestive visual qualities. Another favourite is Teramo with its ancient town gates, quiet and tidy streets, and view of the mountains, not to mention the gothic cathedral that seems to have a fake front. If you are lucky and go on Tuesday or Saturday mornings, you may even browse the weekly market for the latest Italian fashion (copies), fresh vegetables, antiques and an assortment of can't-live-without-it bric-a-brac.
Among lace curtains and beach towels we encountered a very friendly abruzzese, who had spent some time as a guest worker in Germany longing for the marvels of his Heimat. Now he could not stop praising the Grand Sasso and Monti della Laga national parks with a range of truly spectacular mountains, lakes, waterfalls, forests and gorges interrupted by sigths of rare flowers and endangered animals.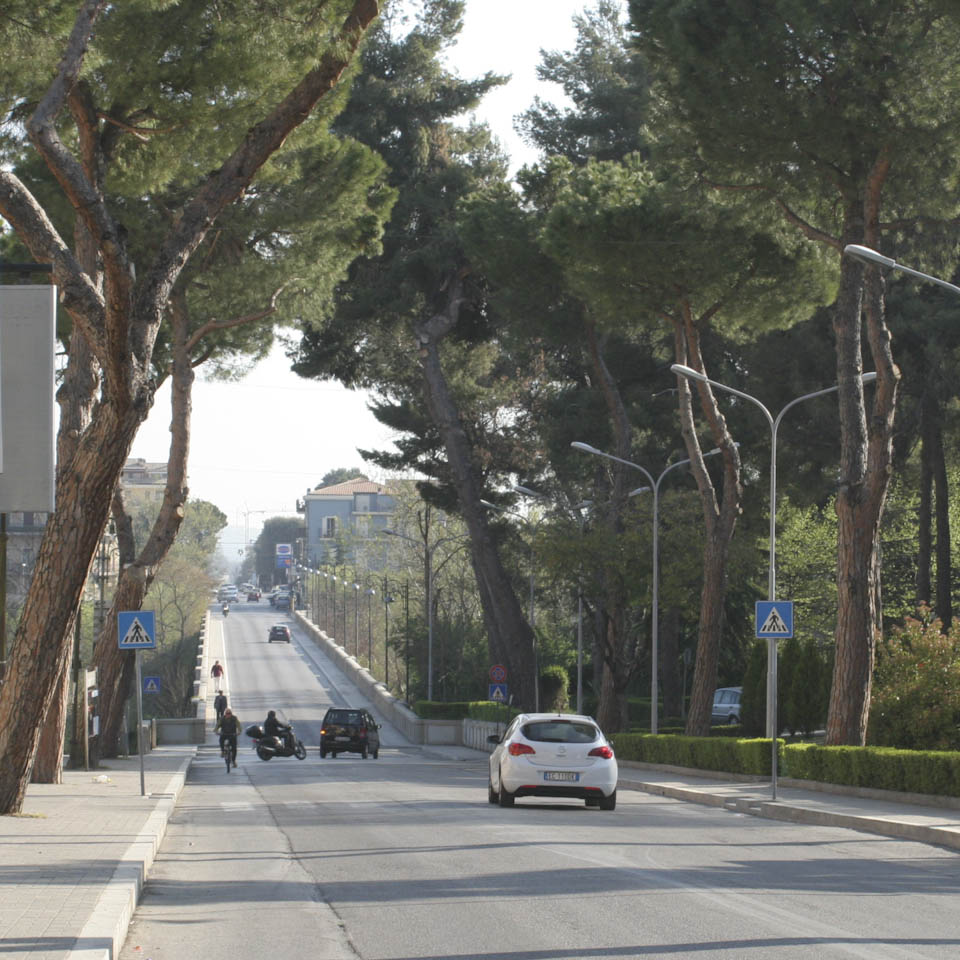 – You really should not visit Teramo without going up in the mountains. There are so many places of outstanding beauty and tranquility. I go there to hike, fish or relax as often as possible, he said. And he was absolutely right. You will never get enough of Grand Sasso as a place of pure zen.
Around the park you will also find orginal sights such as the Museo del Lupo, Museo della Grotta di S. Angelo and Tossicia Museo delle Tradizioni Artigiane. Along with ancient fortresses like the fascinating Castel Manfrino situated on the top of a rock overlooking the Salinello Valley, the fortified market town Capestrano and the magnificent Bourbon 'Fortezza' in Civitella del Tronto.
Lovers of arts and crafts should definitely visit Castelli, where ceramic workshops produce a special bright and colourful majolica. Carlo Levi called Castelli 'the sistine chapel of Italian majolica', and that seems to me like an epigraph worth investigating.
What are your favourite sights and attractions in northern Abruzzo?
More on Abruzzo
Canada in WW2 – The Battle of Ortona
https://italiannotes.com/wp-content/uploads/2012/10/Sights-around-Teramo-in-Abruzzo-e1359542953598.jpg
240
640
Mette
https://italiannotes.com/wp-content/uploads/2014/12/logo.jpg
Mette
2010-06-11 07:40:00
2017-11-04 10:56:06
Sights around Teramo in Abruzzo