Cassata Siciliana recipe
Cassata Siciliana is not the kind of cake you bake very often, but when you do – it's a party. And the guests love every bite.
Although cassata is a Sicilian invention, the best cassata I've ever had was at a restaurant in Salerno, where the owner used ricotta made from goats' milk for the filling. This can be rather hard to obtain outside south Italy, so normal ricotta can be used instead. The result will still be completely irresistible.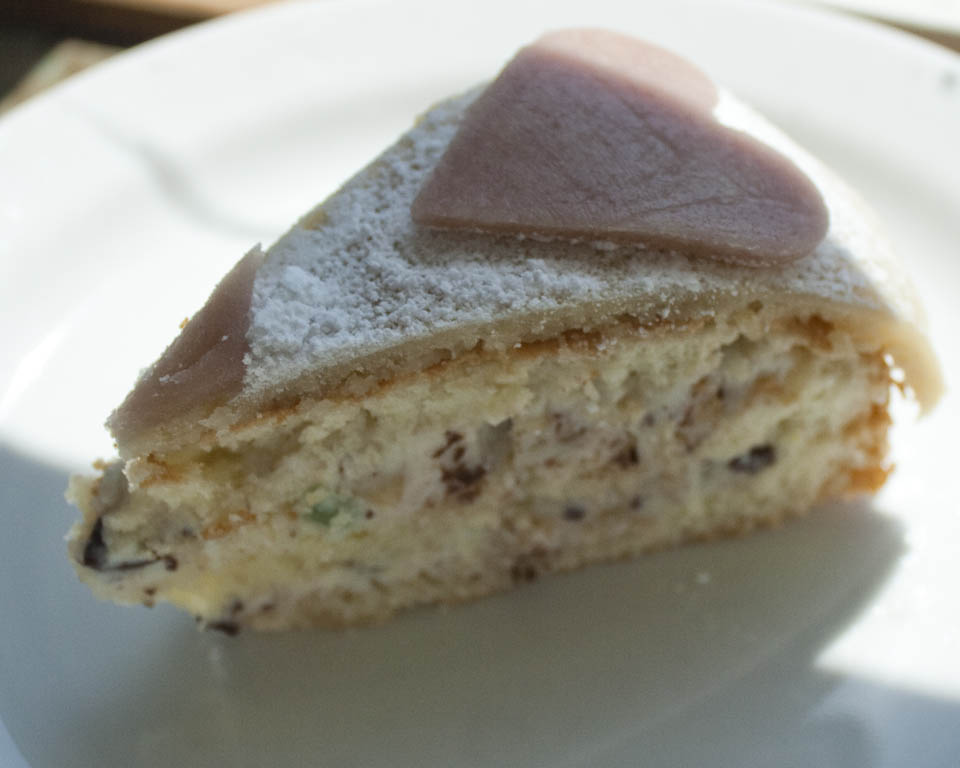 Ingredients
For the sponge cake
4 eggs
160 g flour
120 g sugar
A pinch of salt
grates zest of ½ lemon
Some Amaretto
For the cream
600 g fresh ricotta
300 g sugar
150 g chocolate
200 g mixed candied fruit
400 g marzipan for decoration
Powdered sugar
Preparation
Separate yolk from egg whites and whip the whites with salt until the form firm peaks.
Beat yolks with sugar until white. Add flour, grated lemon zest and egg whites.
Line a greased tin with baking paper, pour in the batter and bake for 30 minutes at 170 C /350 F
Leave the cake to cool on a wire rack
In the meantime the filling is prepare.
Whip the ricotta with an electric mixer until smooth.
Melt the sugar with 150 ml water in a casserole and let it boil to transparent syrup.
Let the syrup cool a little before adding it to the ricotta. (If it cools too much it will lump. If that happens you can return the lump to the casserole and reheat it until liquid)
Stir finely diced candied fruit and chopped chocolate in the ricotta.
Remove the sponge cake from the tin and cut it in three slices through the middle.
Place the bottom layer of sponge cake on a plate and sprinkle it with Amaretto
Spread half the ricotta cream on top. Then a new layer of sponge sprinkled with Amaretto, topped with ricotta cream and finished off with the last layer of sponge.
Roll out the marzipan in a big circle between two sheets of cling film and use it to cover the cake.
Dust with powdered sugar and decorate with coloured marzipan or candied fruit.
Leave the cassata Siciliana to cool in the fridge before serving.