Italian Notes
Spaghetti alle cozze
Italy's Taranto province is famous for its mussels. And spaghetti with mussels has been a cheap and tasty staple on the dinner tables for eons.
As a wannabe tarantina I simply can't resist the local mussels, which have been a cheap and tasty primo in this part of Puglia for so long that local songs and fairy tales praise the 'belle cozze'. And they can still be bought on every street corner.
This very simple recipe has been passed on by a friend, who makes it for the great rush of family and friends including a car load of hungry teenagers that stalk her kitchen on Sundays around dinner time.
Ingredients
500 g mussels
1 shallot
2 cloves of garlic
1 peperoncino
1 glass of white wine
½ lemon juice
Olive oil
Fresh parsley
Preparation
Scrub the mussels, and discard those that don't close when lightly tapped.
Peel and chop shallot and garlic finely.
Fry garlic, onion and peperoncino in olive oil in a large pan, but make sure they onions don't change colour.
Add the mussels, and cook for about 5 minutes, until all the shells open. Throw away any that do not open.
Turn up the heat, add wine and lemon juice and let it concentrate for a couple of minutes.
Sprinkle the spaghetti with mussels with fresh parsley and stir the mussels well with cooked spaghetti before serving.
If you like spaghetti with mussels you should also try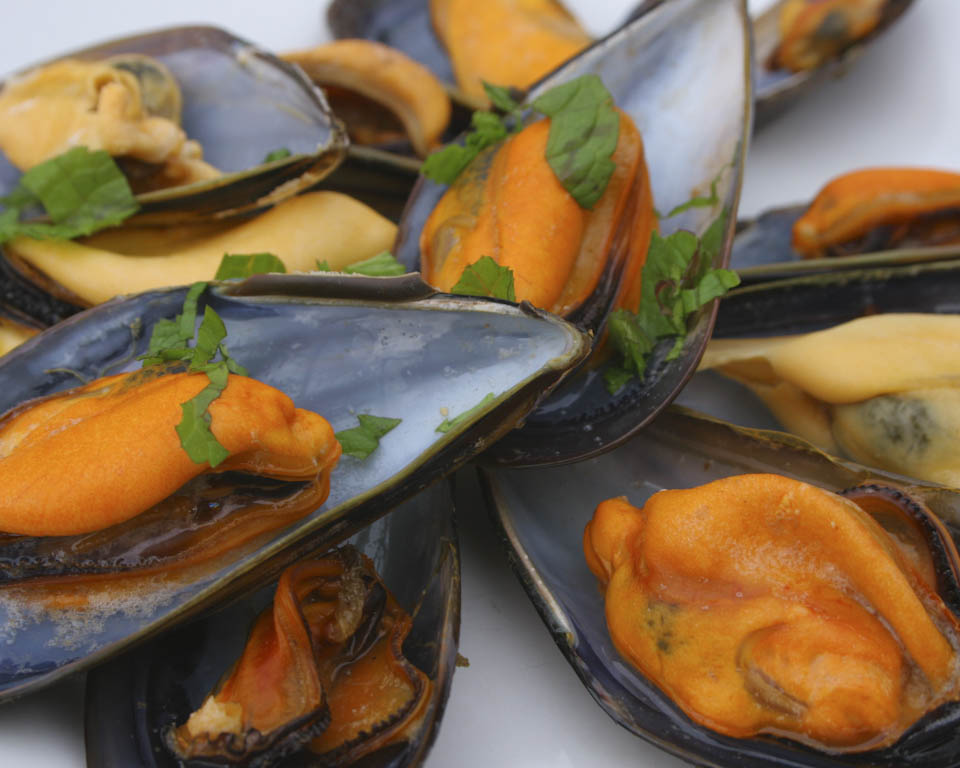 https://italiannotes.com/wp-content/uploads/2012/07/Spaghetti-with-mussels-e1359107579812.jpg
240
640
Mette
https://italiannotes.com/wp-content/uploads/2014/12/logo.jpg
Mette
2011-01-17 16:10:52
2013-03-17 17:22:27
Spaghetti with mussels