Photo Essay: Capture the colour
I didn't think, I could dig out five photos from Italy with a distinct blue, white, yellow, red and green colour theme, and therefore hadn't contemplated entering Travel Supermarket's photography competition "Capture the Colour". A friendly push from Natasha – the World Wandering Kiwi – made me reconsider. And it turned out to be at once easier and harder than I'd imagined. Easier, because there are so many beautifully coloured photos to choose from, and harder because you can only pick one. These are my entries:
Blue
Sometimes the sky in south Italy is 100 percent cyan, so I was really tempted to pick one of numerous photos of palm trees or churches on a bright blue background. In the end I preferred the small Mediterranean blue fishing boats, which are so typical for all the ports and villages along the coast of Salento. The present photo is from Mare Piccolo in Taranto, where the small boats make a charming contrast to the huge navy vessels that are also docked here.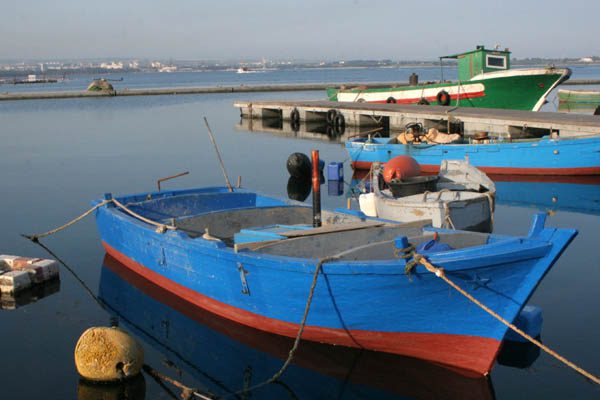 White
The obvious choice for a photo focusing on the colour white would be a snow landscape, but that's rarely seen in Puglia, where blinding white is usually flashed by mariners and buildings like the cute round trulli houses. White is also popular in connection with church rituals and ceremonies such as the Easter parades, where pilgrims walk around the cities in white dresses without shoes and covered faces. These 'pappamusci' are from Francavilla Fontana, where they have very rigorous traditions for reenacting the suffering of Christ.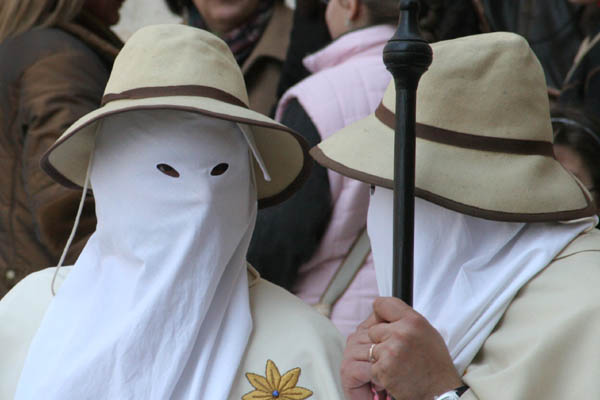 Yellow
Admittedly, there are tons of yellow flowers, but to me nothing beats a flowering fico d'India or prickly pear. These cacti grow wild all over southern Italy, where they are used as natural fences. The flowers vary in colour from white to yellow, orange and red while the fruit ranges from salmon to purple. A hardy, colourful and easily adaptable plant with built-in spikes.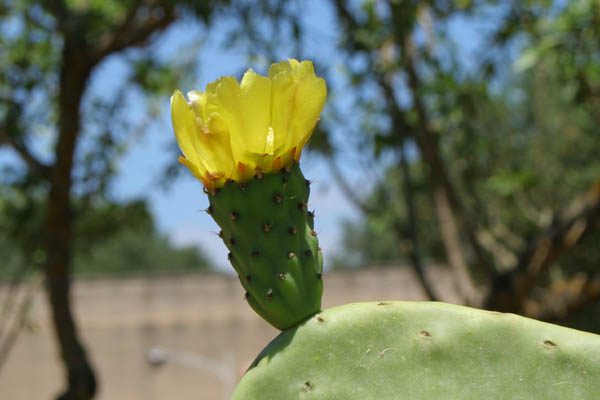 Red
There are more Fico d'India on my red photo, though this time in pots. I love the corny romance of decay displayed in faded colours, peeling paint and rough flowers found in this photo from Giulianova Alta in Abruzzo.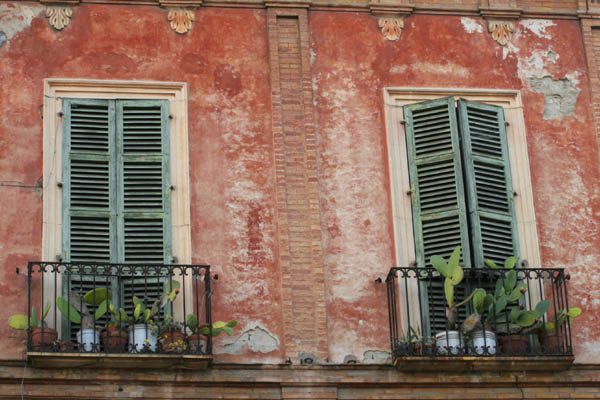 Green
There's something sinister about a field of unripe corn, a few red poppies and a heavy sky full of thunder, but I like the colours in this photo. It was taken in connection with #TBU Umbria following an inspiring photo walk with Ken Kaminesky and a photo talk by Steve McCurry and shows I've still got much to learn.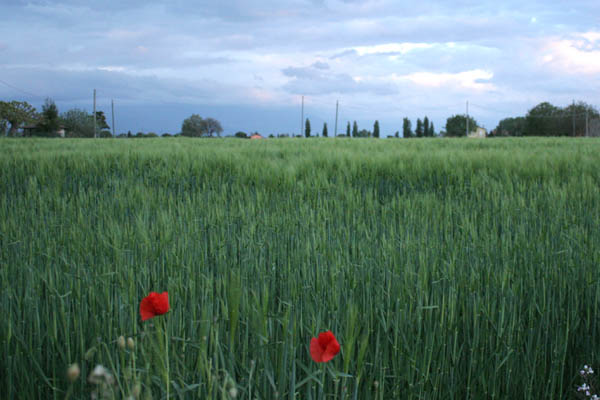 The five bloggers I'd like to nominate to participate in Capture the Colour photography competition are:
Hike Bike Travel
Time Travel Turtle
Turkish Travel Blog
Monkeys and Mountains
The World is a Book