Panna cotta recipe with blueberry coulis
Let's face it. Panna cotta recipes will never become part of a low fat diet, and even if you are relaxed about your calorie intake, the boiled double cream does sometimes cause over-dosage symptoms.
This version, however, I find quite delicious once or twice a year, because of the fruity topping. And it becomes even better, when served with a salad of fresh berries or oranges and kiwi depending on the season.
Ingredients
Serves 4
For the panna cotta
½ litre double cream
100 g sugar
grated peel of ½ lemon
For blueberry coulis
200 g blueberries (raspberries, strawberries or other berries can also be used)
100 g sugar
Preparation
Rinse blueberries and blend them with sugar to a thick sauce. Rinse four small serving dishes in cold water. Cover the bottom of each dish with sauce, and leave it in the freezer to thicken, while you prepare the cream.
Boil cream in a pot with sugar for a few minutes. Add the grated lemon peel to the cream.
Distribute the boiled cream on top of the blueberry coulis, and leave it in the refrigerator for 8-12 hours until set.
Turn out each panna cotta out onto a plate and serve with fresh fruit.
Other notes similar to this panna cotta recipe
White and dark chocolate mousse
How to make sorbet with frozen berries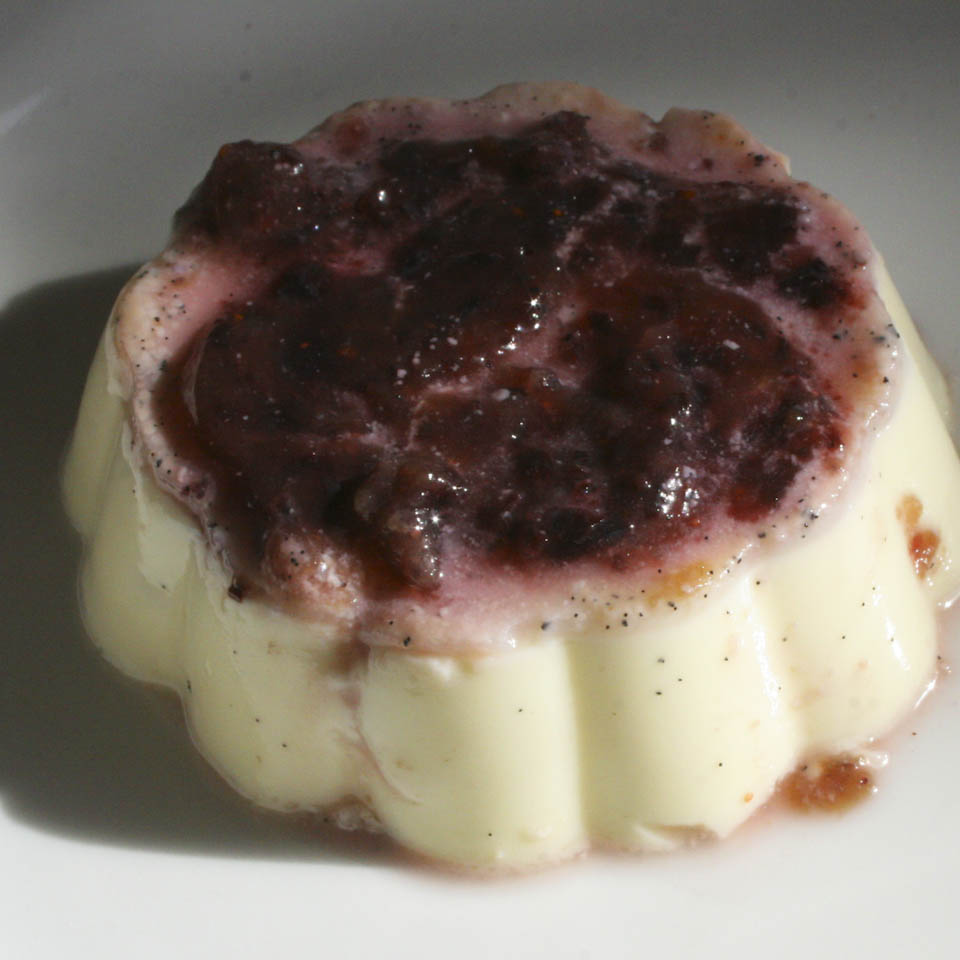 https://italiannotes.com/wp-content/uploads/2012/06/Panna-cotta-with-blueberry-coulis-e1359715216319.jpg
240
640
Mette
https://italiannotes.com/wp-content/uploads/2014/12/logo.jpg
Mette
2010-04-15 13:38:00
2013-05-11 12:33:39
Panna cotta recipe with blueberry coulis