Orvieto: A city in platform shoes
Orvieto Cathedral has been described as "more like a jewel than a building", but there are other things than churches to a visit in Umbria.
There is always a church to visit in Italy. In fact there are so many sacred buildings that the mere thought of seeing but a fraction of the total number of religious monuments in the country around the Vatican may provoke stress related symptoms like cold sweats, palpitations and frightening hallucinations. I would not be surprised if Italy turned out to have the highest church density in the world or to take the lead in churches per capita. Churches hold a prominent place in the land- and cityscapes and take up a lot of space in trip descriptions and in guidebooks, but despite the indisputable architectural, historical and artistic values, the idolisation of churches sometimes passes beyond rational limits.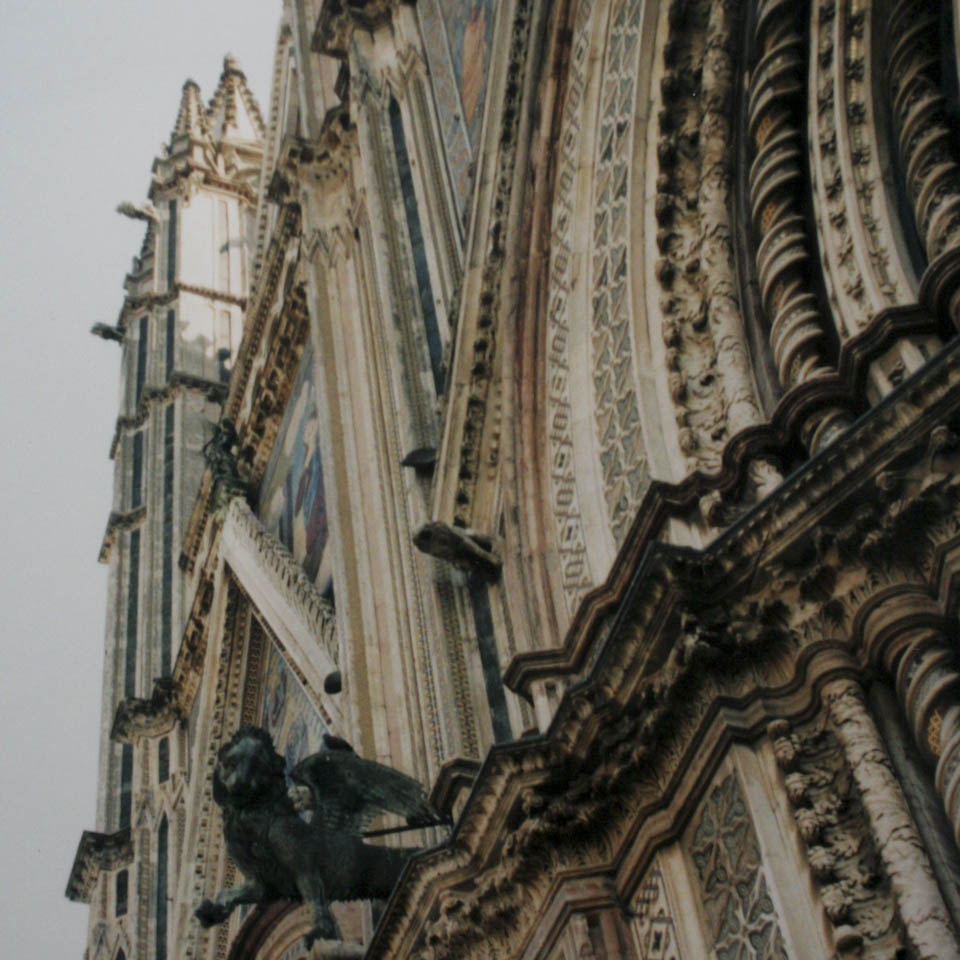 This heretical thought occurred, when I came across Olivier Bernier's travel description of Orvieto from 1984. The distinguished historian and author was a frequent contributor to The New York Times travel section in the 1980s, and in the article "Orvieto: Marvel of the Middle Ages" he gives a detailed and enthusiastic description of the Gothic cathedral, which is "something more like a jewel than a building".
Bernier relates the miracle of Bolsena in 1263, when blood flowed to convince a doubting priest of the literal interpretation of the sacrament as Corpus Christi. The miracle led to the construction of the cathedral, and Bernier uses the next 1054 words to describe the sumptuous facade, vaults, chapels and frescoes.
And he is right, of course. It is a very nice example of Gothic architecture with straight stripes, bling bling gold paint, twists and twirls along the doors and biblical cartoons in bright colours on the walls. But, it is also a little reminiscent of other Gothic churches, and the two times I have been to Orvieto, the visit to the cathedral lasted less than half an hour. The rest of the time, I spend enjoying the view, studying people and pigeons, window shopping in the medieval town's many wine and pottery shops and wondering how the inhabitants manage to disappear at night. Some of the houses are said to have a more or less secret underground exit through the mountain, so residents would not risk starvation in case of a prolonged siege, and perhaps they still have the ability to sink into the ground, when they want to get away from the tourist flow.
The old Orvieto rises on a 325 meters high, nearly vertical cliff that protrudes above the surrounding vineyards, forming a spectacular milestone on the motorway between Rome and Florence. And to me, a city in platform shoes with hidden wells and tombs is more infinitely more attractive than a relic and a cathedral.
Other places in Umbria near Ovieto
Perugia guide to the best photo ops
Pilgrim trails: A brick for Assisi
https://italiannotes.com/wp-content/uploads/2012/06/Orvieto-A-city-in-platform-shoes-e1361539274751.jpg
240
640
Mette
https://italiannotes.com/wp-content/uploads/2014/12/logo.jpg
Mette
2009-08-12 17:14:00
2017-09-24 12:36:28
Orvieto: A city in platform shoes