Milan airports: Transit Malpensa Linate
Trapped in a highway spaghetti during a slow moving Milano rush hour in transit betwwen Malpensa Linate airports you have plenty of time to regret the decision to use the Lombardian metrolpol as a hub to southern Italy.
Milano offers a great choice of intercontinental, international and domestic flights, but 64.7 km and a city of 1,3 million people separate the connections and there are no metros or high speed trains to facilitate transit. 'Shuttle' buses operate roughly on a 90 minute schedule, the duration of the tour is 1 h 10 and suddenly you need a miracle to make a 2 hour transit.
I speak from the experience of going from Copenhagen via Milano to Bari and back, and it qualifies as a regular nightmare, not unlike the experience I had when trying to take a short daytrip from the Fiumicino airport in Rome. Outbound we caught the shuttle bus from Malpensa and arrived at Linate just in time only to find that our domestic flight had been cancelled. The next connection involved a 5 hour wait and a total transport time of 15 hours. Yawn.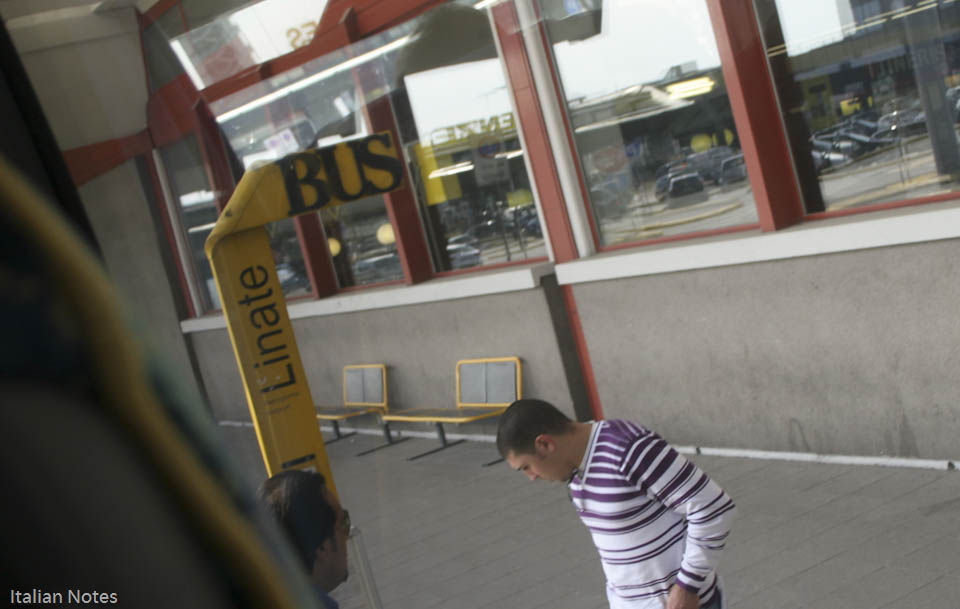 Homebound another cancellation paired with wind turbulence delays made it necessary to take a taxi to 125 euros. And we only caught our connection flight thanks to the driver's willingness to disregard speed limits, sweet talking a security guard into letting us through Malpensa's VIP scanner, mobile phone check in, cabin baggage only and serious jogging to the departure gate.
The transit challenges could of course have been figured out beforehand, but a naive belief in European infrastructure led me to assume that there had to be a well functioning transport system between Milano's airport for international and domestic flights. Nothing could be more wrong. So now I fly to Puglia via London, Brussels, Amsterdam, Paris or Rome, or better still drive 4-600 km through Italy to and from the nearest airport offering a direct connection.
Things to enjoy in transit Malpensa Linate
https://italiannotes.com/wp-content/uploads/2012/07/Milan-airports-Transit-Linate-Malpensa-e1359542104323.jpg
240
640
Mette
https://italiannotes.com/wp-content/uploads/2014/12/logo.jpg
Mette
2010-09-29 10:34:00
2021-10-03 18:50:53
Milan airports: Transit Malpensa Linate