Lobscouse casserole recipe
Spezzatino di manzo con patate e alloro
With its all-pervasiove flavour and smell, this Lobscouse casserole recipe is a dish to make you appreciate laurels.
This is basically a Nordic recipe of the kind that makes every Dane think about childhood dinners, gradma's kitchen and long cosy evenings indoors. The memories are stirred by the smell of laurels – lots of laurels – and with a newly planted laurel bush/tree in front of my Italian kitchen door, I can't resist the national inheritance or the temptation to make a really nice, homey dinner.
The taste is distinctly clean and addictive, even when served without the mandatory brown bread and pickled beetroots.
Ingredients
500 g stewing beef, chopped
100 g bacon
700 g starchy potatoes
2 onions
1 tbsp black pepper corns
7-10 laurels
1 ltr beef stock
Olive oil
2-3 tbsp butter
Preparation
Peel the potatos and cut them roughly.
Peel and slice the onions.
Cut bacon finely and fry it in oil without changing the colour.
Add beef and sliced onion and fry gently.
Add peppercorns, laurels and potatoes. The amount of laurel may have to be adjusted, as fresh leaves taste of less than dried ones, but the smell and taste should be nice and all-pervasive.
Pour beef stock over the ingredients, cover the casserole under lid and leave it to simmer over low heat for 1-3 hours depending on the quality of the beef. Don't let it boil dry.
The dish is ready when the meat falls apart and the potatoes seem woolly around the edges and about to turn into mash.
Heat up the casserole just before serving. Then add salt and enough butter to make the sauce rich golden and creamy.
Other stews and casseroles
Simple chicken stew with lemon and rosemary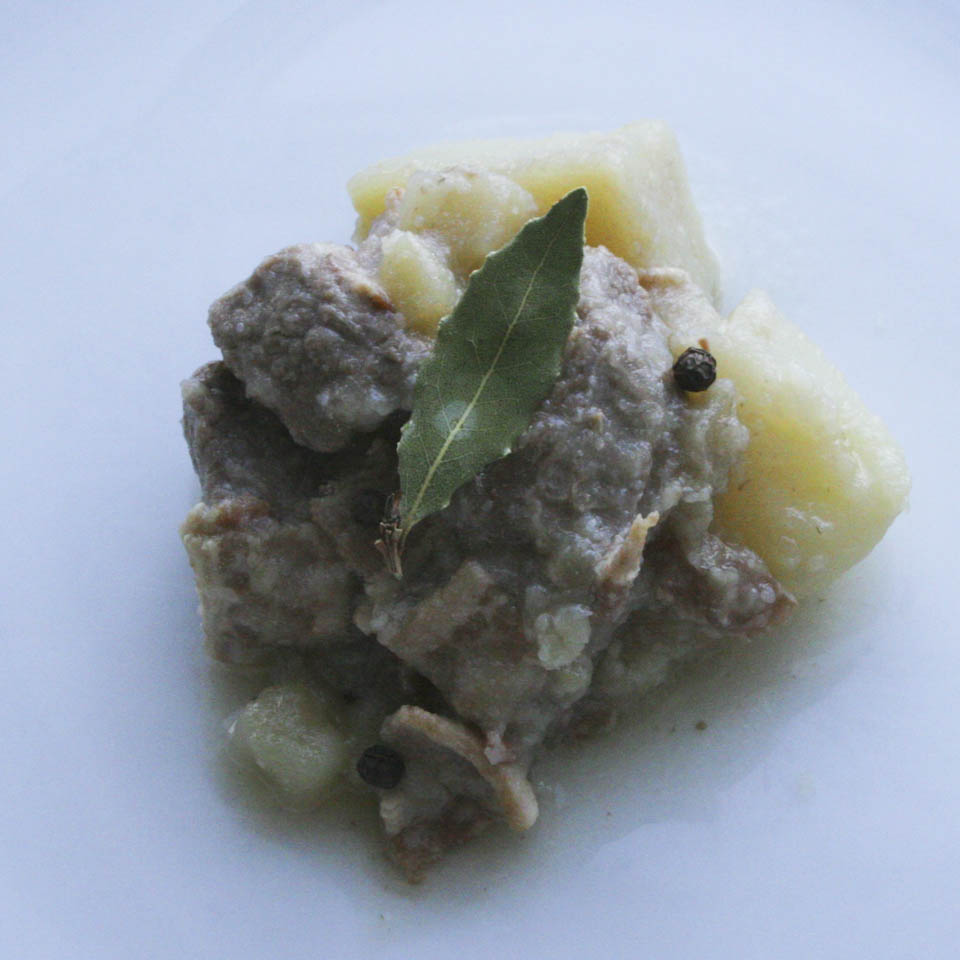 https://italiannotes.com/wp-content/uploads/2012/07/Lobscouse-casserole-recipe-1-e1361100579859.jpg
240
640
Mette
https://italiannotes.com/wp-content/uploads/2014/12/logo.jpg
Mette
2011-05-12 10:42:10
2022-06-19 17:17:19
Lobscouse casserole recipe