Abbacchio alla romana
Fried lamb in garlic sauce with vinegar and anchovies.  Amazing that such great taste can be made with so little effort.
For some reason lamb is incredibly expensive in Puglia, and I presume baby lamb costs even more, which is why this recipe is more agnello than abbacchio. Yet it is absolutely delicious, which came as a surprise in view of the simple and rather boring recipe. In fact I had been looking at the recipe for years, without bothering to try it, but it immediately became a huge favourite. Especially around Easter.  Amazing the such great taste can be made with so little effort.
Ingredients
500 g lamb (cubes, steaks or chops)
5 cloves of garlic
3 salted anchovies
3-4 tbsp white wine vinegar
Rosemary
Olive oil
Preparation
Chop up a lot of fresh rosemary and rinse the salt off the anchovies.
Mix the herb to a nice paste with crushed garlic and anchovies. Stir in the vinegar.
Heat plenty of olive oil in a frying pan and fry the lamb until nice and tender.
Add garlic paste and heat it through with the lamb just before serving to make lamb in garlic sauce.
More lamb recipes
Roast lamb with potatoes and herbs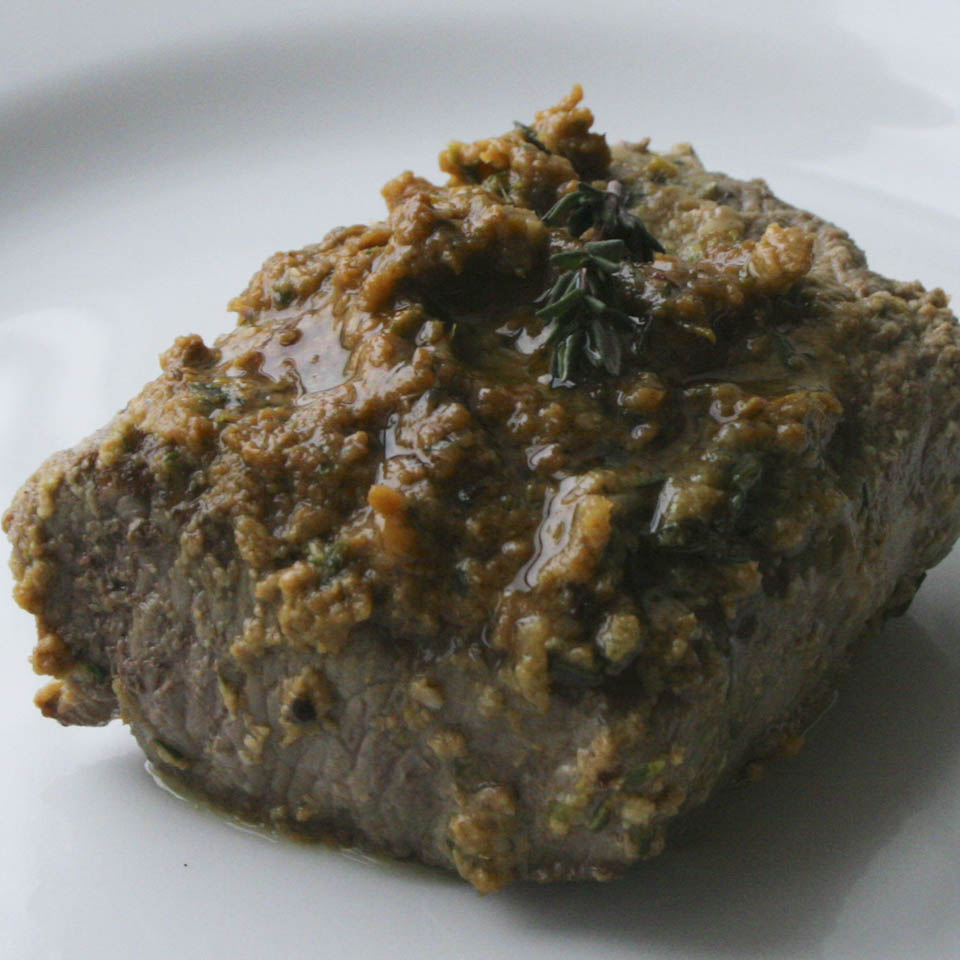 https://italiannotes.com/wp-content/uploads/2012/07/lamb-in-garlic-sauce-1-e1361100393958.jpg
240
640
Mette
https://italiannotes.com/wp-content/uploads/2014/12/logo.jpg
Mette
2011-04-17 16:30:34
2013-02-17 10:53:11
Lamb in garlic sauce