Pictures of Italy after dark
There is nothing quite like evenings, when you have just arrived in a new Italian town. People are out for their evening stroll, mixing fragrances of perfume and detergents. Cool evening air envelopes you in a velvety soft, deep darkness. And even when you have visited dozens of similar Italian towns there's always something odd, new and exciting waiting around the corner. The picture above is from Sulmona and along with the other pictures in this post it captures some of the after dark magic of evenings in Abruzzo, Lombardy, Emilia-Romagna, Tuscany, Puglia and Calabria.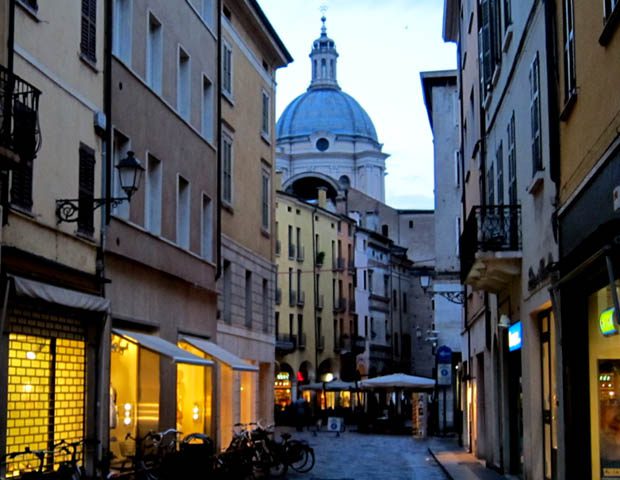 Like nearby Verona, Ravenna and Venice, Mantova (or Mantua) attracts great numbers of tourists due to the magnificent palaces and rich cultural heritage of the Gonzaga family. Yet the city is alive and prospering. The arcades are filled with smart shops, bicycles crowd the cobblestoned streets and ducal messengers have been replaced by iPhones, making you feel educated and cultured in a nice sophisticated way.

It took some persuasion to make my family stop-over in Ferrara, which in their minds was linked to car manufacturers like an Italian version of Ingolstadt. Nothing could be further from the truth. Ferrara and Ferrari are not even marginally related, although they are both admired for their esthetic beauty, functionality and design. One example is the Teatro Communale opera house with its perfect elliptical courtyard offering a view of the stars inside and out.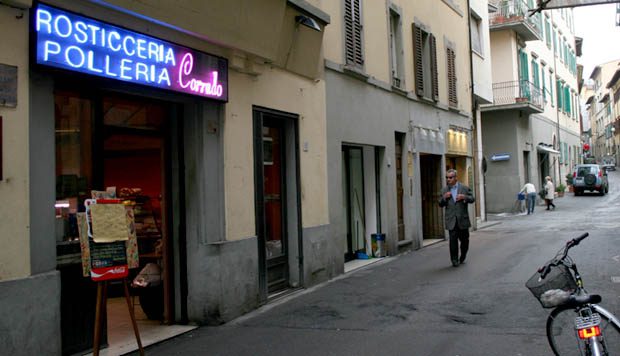 Most visitors to Tuscany are so busy in Florence, Siena and Pisa that they neglect to visit Arezzo. Yet the city 80 km south of Florence has more world class attractions than most other cities in the world with a populations of around 100.000 people. One of these attractions is food like the Ragu di Lepre (hare stew) advertised on the sign outside this rosticceria. Arezzo is surrounded by high hills and ancient woodlands, and hunters are catching hares, rabbits and wild boar for the dinner tables.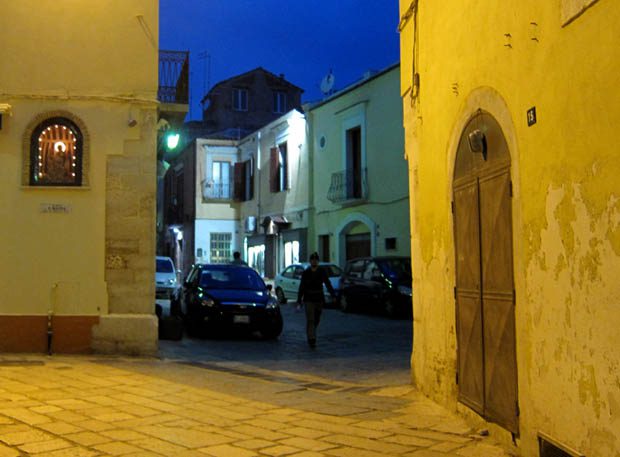 This year marked my first – but hopefully not last – stop-over in Lucera. Squeezed in between Foggia and San Severo this town tends to blend in with the plain, but the story of the Muslim settlement of Lucera is fascinating as is the old town, where we were guided around in the suggestive Swedish coloured streets by a friendly married couple eager to point out the best eateries and Arabian courtyards.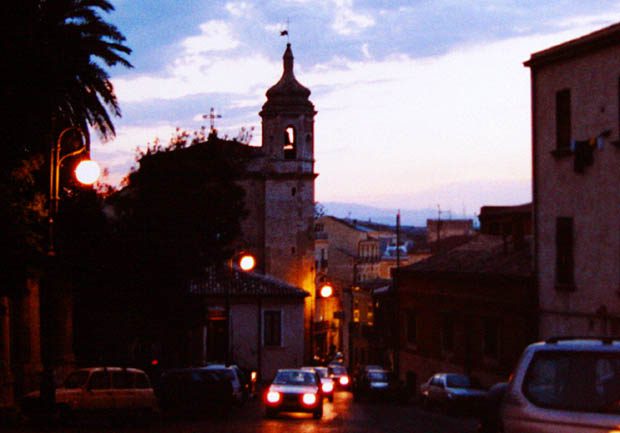 I don't think many tourists make their way to Crotone by the Ionian Sea, but 2500 years ago it was one of the most flourishing cities of Magna Grecia, and the inhabitants – that among others included Pythagoras – were known for their strength and sobriety. Today the city is very industrialized and I find the atmosphere a little tense in an indefinable but not dangerous kind of way. It all adds to the excitement, when you are walking the streets at night.
Other collections with pictures of Italy
Budding balconies in Grottaglie
Pictures from Italy: Contemporary shepherds