Agnello alle olive
Lamb with olives is a traditional stew from the Abruzzo region which was known for its highland pastures. The hot and tangy flavours go well with the tender meat.
The lamb with olives recipe is an all time favourite, although I initially went a bit easy on lemon and peperoni. Juice of 1-2 lemons and one dried peperoni seemed over the edge even for someone who favours tangy, hot flavours. Yet it isn't. When measures are followed the sauce becomes interesting and wonderfully balanced to the tender and juicy meat.
Ingredients
500 g leg of lamb
1 tbsp flour
1-2 lemons
300 ml meat stock
1 dried peperoni
20  black olives
Fresh oregano
Olive oil, salt and pepper
Preparation
Sprinkle the meat with flour and fry it on all sides in olive oil.
Add salt and pepper, lemon juice (starting with 1 lemon) and half the meat stock.
Cover under lid and let it simmer for 30 minutes.
Soak the peperoni in boiling water, remove all seeds and cut the fruit in very fine strips
Add olives, peperoni and oregano to the sauces along with more meat stock, and leave the pot over low heat for another 90 minutes or until the meat is very tender.
Balance the taste with more stock, lemon juice, salt and pepper before serving the lamb with olives stew.
Great alternatives to lamb with olives
Roast lamb with potatoes and herbs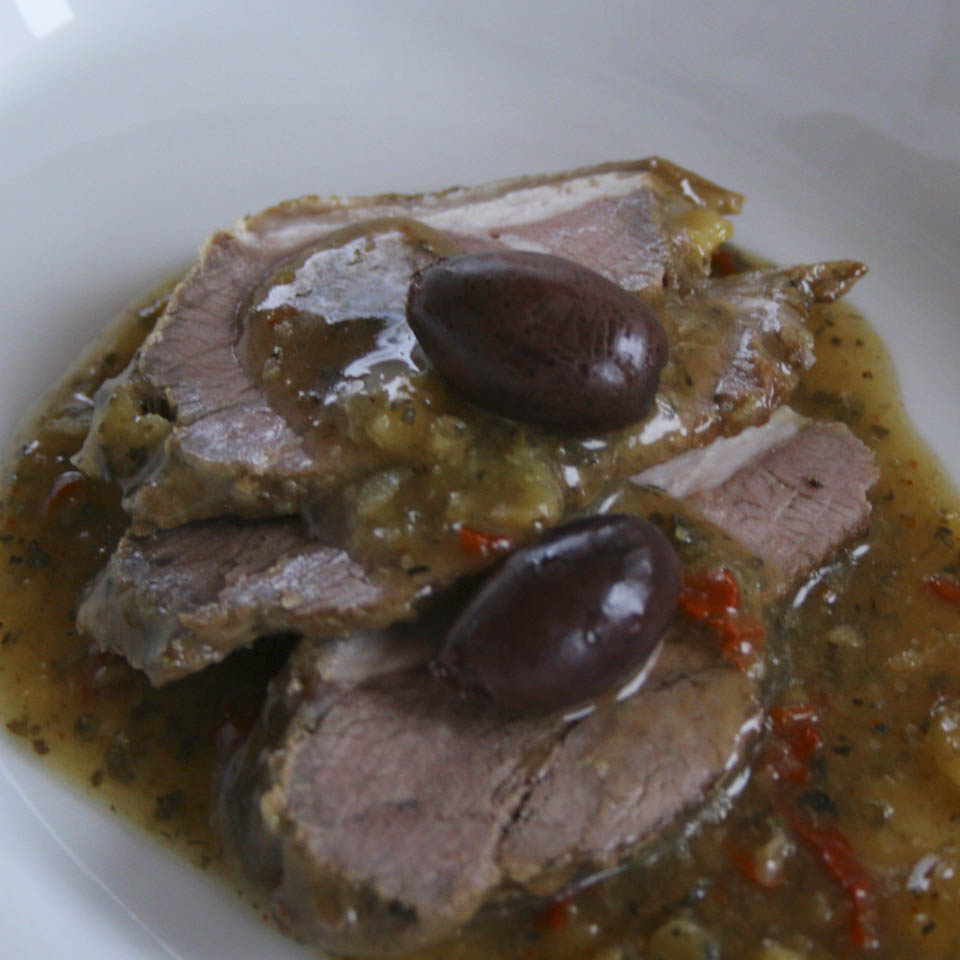 https://italiannotes.com/wp-content/uploads/2012/07/lamb-with-olives-2-e1362930296595.jpg
240
640
Mette
https://italiannotes.com/wp-content/uploads/2014/12/logo.jpg
Mette
2011-02-15 11:00:49
2017-01-07 13:53:14
Lamb with olives