Hemingway's Italy:
The Old Poet and the Sea
When people talk about Hemingway's Italy, they are mostly referring the the Northern regions, where the young writer worked as an ambulance driver during World War I. But Hemingway also formed a strong attachment to the Cilento coast south of Naples.
Some people say that Ernest Hemingway found inspiration for Old Man And The Sea
, when he lived at an albergo in Acciaroli and associated with the old fishermen on the Cilento coast. Apparently, the author stayed here in a period around 1950, where he had plenty of time to contemplate the pact between fishermen and the sea, for the simple reason that the small fishing villages surrounded by Macchia Mediterranea do not offer that many other distractions. Unless, of course, you are a classic student and know Homer and Virgil by heart.
For this part of Hemingway's Italy is littered with stories, myths and traditions of people struggle with each another, with the gods and with the forces of nature.
Shipwreck and Man Overboard
Acciaroli is situated halfway between Capo Palinuro and Punto Licosa. A beautiful and varied coastline, where rocks alternate with soft, sandy beaches. According to Virgil, Capo Palinuro was the place where Aeneas' mate Palinurus had to sacrifice himself in order to secure the remaining crew a calm passage. Palinurus fell overboard, drifted ashore, and died without getting a proper burial. Therefore his soul could not rest in peace but was forced to wander around restlessly until Aeneas met him in the underworld, and got the matter fixed.
Further north at the westernmost point of Cilento, Odysseus encountered the sea goddess Licosa or Leukothea, as they say in Greek. His ship was about to go down in a storm, but Leukothea lend him a scarf, so he could swim ashore, as if that was supposed to help.
The stories emphasize the conditions of life for fishermen and sailors, who had their livelihood at sea. And the sea is still surrounded by great respect, even though most of the locals now work in the tourist industry. This can be seen at the harbour of Santa Maria di Castellabate, where people donate their rosary to a small statue of the Madonna with child. While German, English, Dutch and Danish tourists wander aimlessly around among chairs and cafe tables by the waterfront looking for adventure or Death in the Afternoon .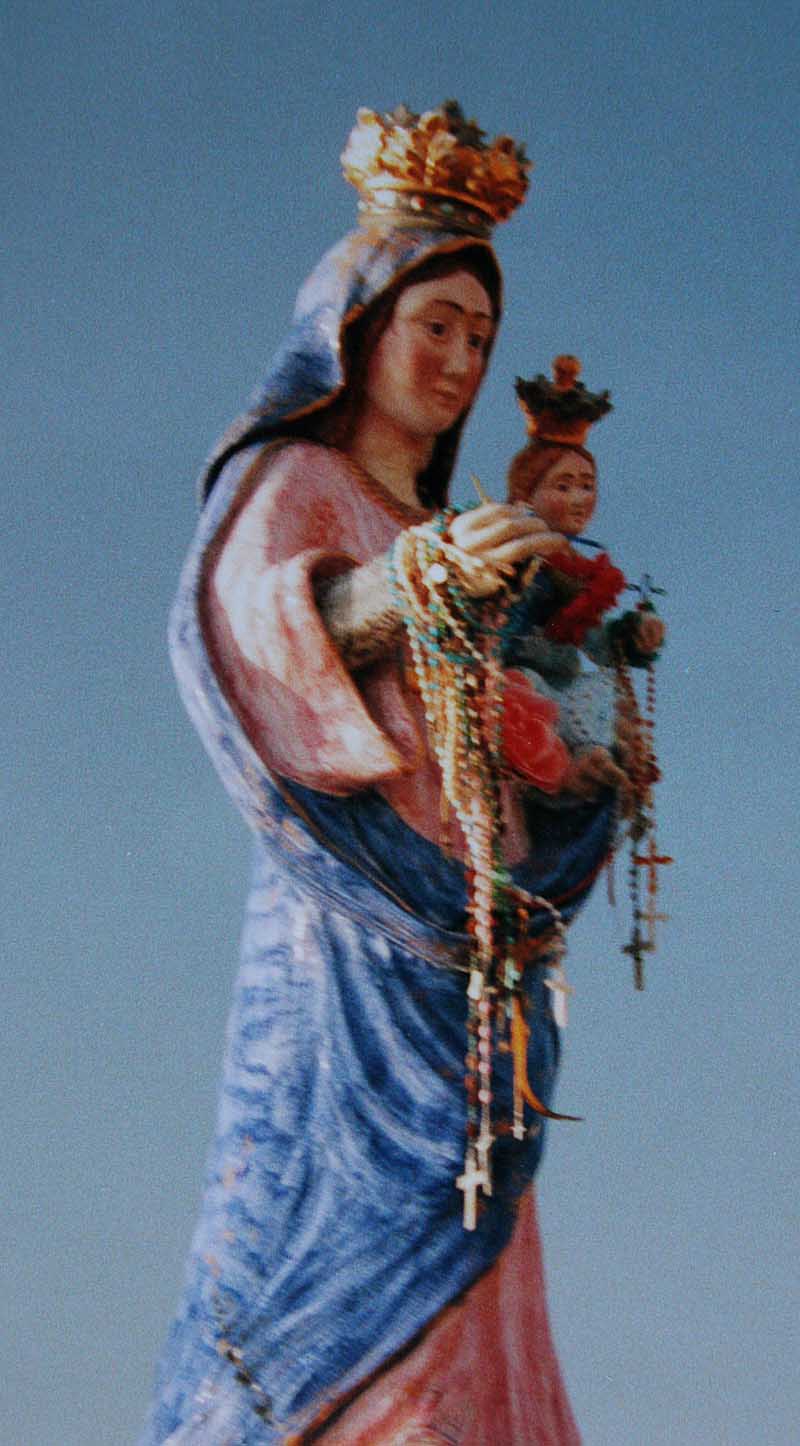 Other sights and attractions near Hemingway's Italy 
The Paestum temples: Greek ruins in a sea of flowers