Flowers in Italy
I like photographing flowers in Italy, but unfortunately my botanical knowledge does not include plant names. maybe you can help. How many of these flowers do you recognize?
The last week, Italy has experienced some extraordinary weather. Here in Puglia, we've had one night with heavy rain, some wind and clouds, but there have also been lovely calm days with clear warm sunshine. And as always in the spring there are flowers everywhere. Here is bouquet of the growth I've spotted lately along with the flowering fruit trees in the Po Valley.
I've no idea what most of them are called, but I know that eight out of ten grow like weeds along the roads. And I'd very much appreciate it, if you can help point out their names.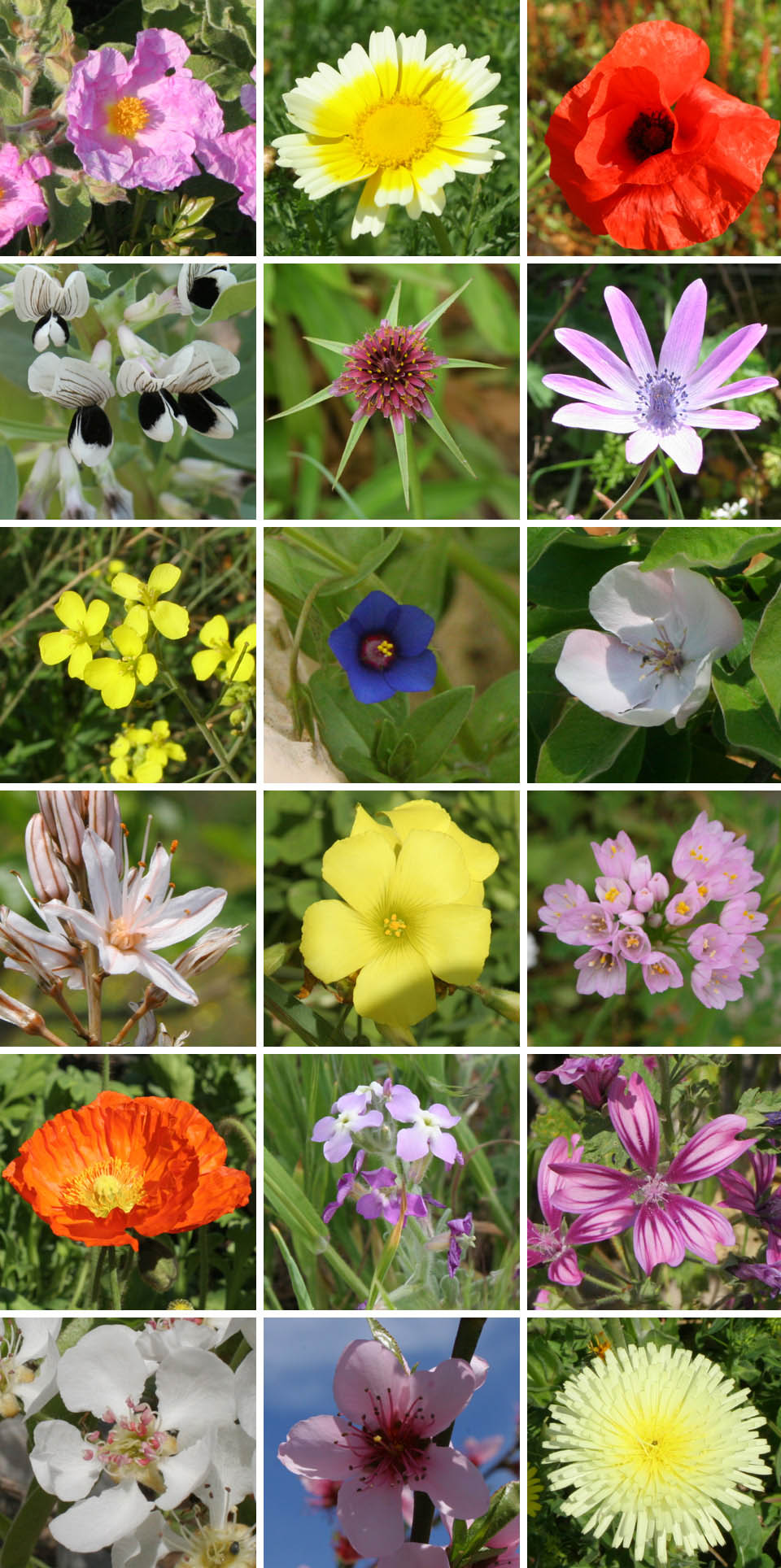 I knew you could help, and thanks to Sandro – see the comment below – here are the names of most of these  flowers in Italy: No1 is a Pink Rock Rose (as there is the White version). No3 is a poppy No4 is a Bean. No6 looks like a Hairless Goatsbeard. No7 is a mustard. No8 is a Blue Pimpernel No10 is an Autumn Squill. No11 is a Wood Sorrel. No12 is a Rosy Garlic. No13 is another Poppy. No15 is a Mallow. No16 is quince. No17 is peach. And No18 looks like some sort of dandelion.
I'm impressed – and much the wiser:)