Crema di cavolfiore con olio al tartufo
SSome people claim that cabbage can't be served with elegance. They probably haven't tried this cream of cauliflower soup with truffle oil,  which is so smooth and velvety it qualifies as a bisque, although my version does not contain cream. For those who prefer a richer version 3 dl (300 ml) double cream can be added.
Ingredients
1 cauliflower
1 ltr vegetable stock
4 tbsp truffle oil
1 tbsp butter
2 egg yolks
Topping
1 clove of garlic
2 slices of white bread in cubes or crumbles.
Olive oil
Fresh tarragon
Preparation
Wash the cauliflower and separate it into florets. Cut the thick stalk into smallish cubes. Boil in salted water for two minutes.
Heat some of the oil and fry the pre-boiled cauliflower for a couple of minutes. Pour in vegetable stock and let it boil under lid for 30 minutes.
Blend the vegetable stock and the cauliflower into a thick smooth soup. Adjust the thickness with more stock (or with cream if you like)
Fry garlic and cubed white bread on a hot frying pan until golden and serve separately as topping.
Heat up the soup, add butter, truffle oil, salt and pepper to taste and stir in the egg yolks. Take care not to let the soup boil after the egg yolks have been added – otherwise it will curdle.
Serve with topping, chopped fresh tarragon and more truffle oil to drizzle over the soup.
Other cauliflower broccoli recipes:
Creamy cauliflower soup with truffle oil
Cauliflower salad with peppers and olives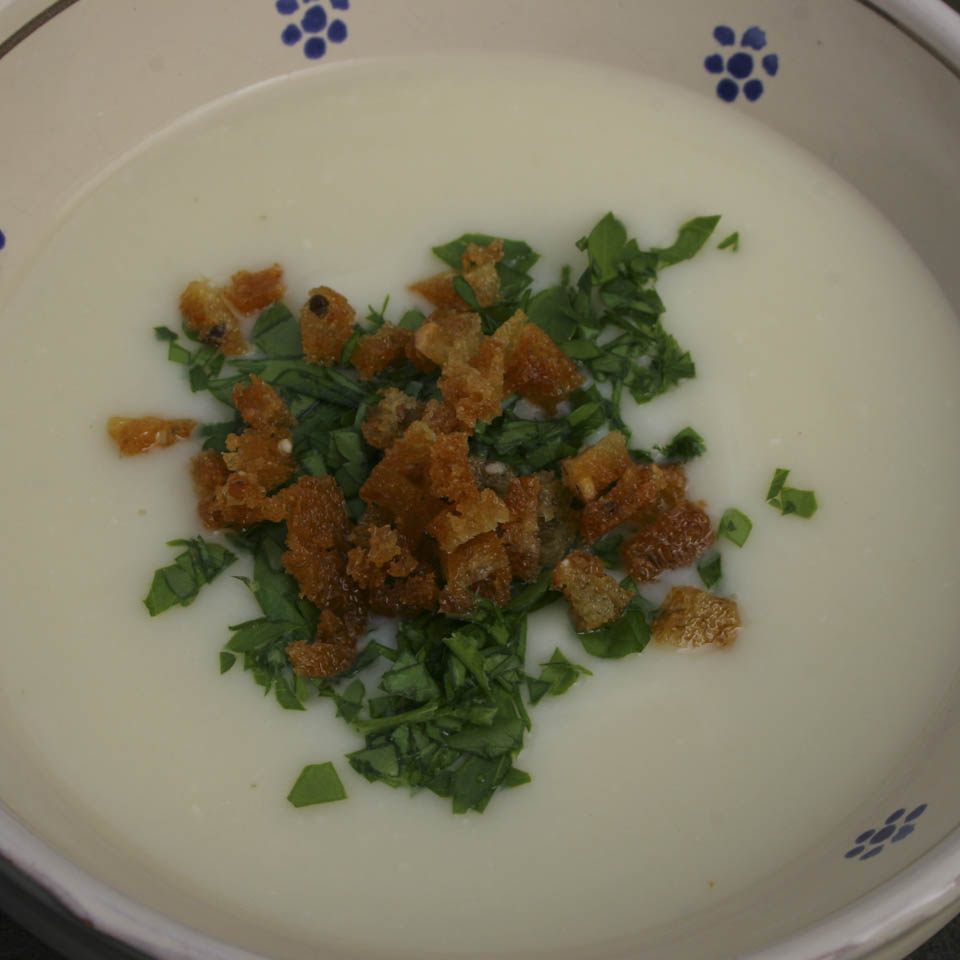 https://italiannotes.com/wp-content/uploads/2012/07/Creamy-cauliflower-soup-with-truffle-oil-e1359107719114.jpg
240
640
Mette
https://italiannotes.com/wp-content/uploads/2014/12/logo.jpg
Mette
2011-01-09 16:42:48
2013-03-20 18:25:28
Cream of cauliflower soup with truffle oil