Carne e fagioli con chili
This is basically a chili con carne recipe in a nice and hot version that will make your lips burn most delightfully. If you want it less hot, you can adjust the chili, and remember that the strength varies from one pepper to the other. I've got a string of dried hot Calabrian peppers, and some of them really sting, while others are almost sweet. So keep tasting while you spice up the sauce.
Ingredients
250 g kidney beans
250 g minced veal
1 onion
5 cloves of garlic
1 tbsp brown sugar
2 tbsp dried oregano
2 tbsp cumin
1 tbsp salt
1 dried Calabrian chili pepper
2 dried peperoncini piccante (fresh chili can be used instead)
½ tbsp chili powder
140 g concentrated tomato paste
400 g peeled tomatoes
Fresh cilantro (coriander leaves)
Preparation
Soak the kidney beans over night and boil them until tender
Peel and chop onion and garlic.
Fry onion and garlic until transparent, add the minced meat and fry some more.
Stir in sugar, salt, oregano and cumin.
Add tomatoes and tomato paste and then chilis and chili powder to taste.
Pour in more water, if necessary and let the dish simmer for 1 hour under lid.
Mix in the boiled kidney beans and heat through.
Sprinkle the chili con carne recipe with fresh cilantro before serving.
More about chili
Easy chicken dishes: Chicken in chili and tomato sauce from Potenza
Hot weekend at the Mar Tirreno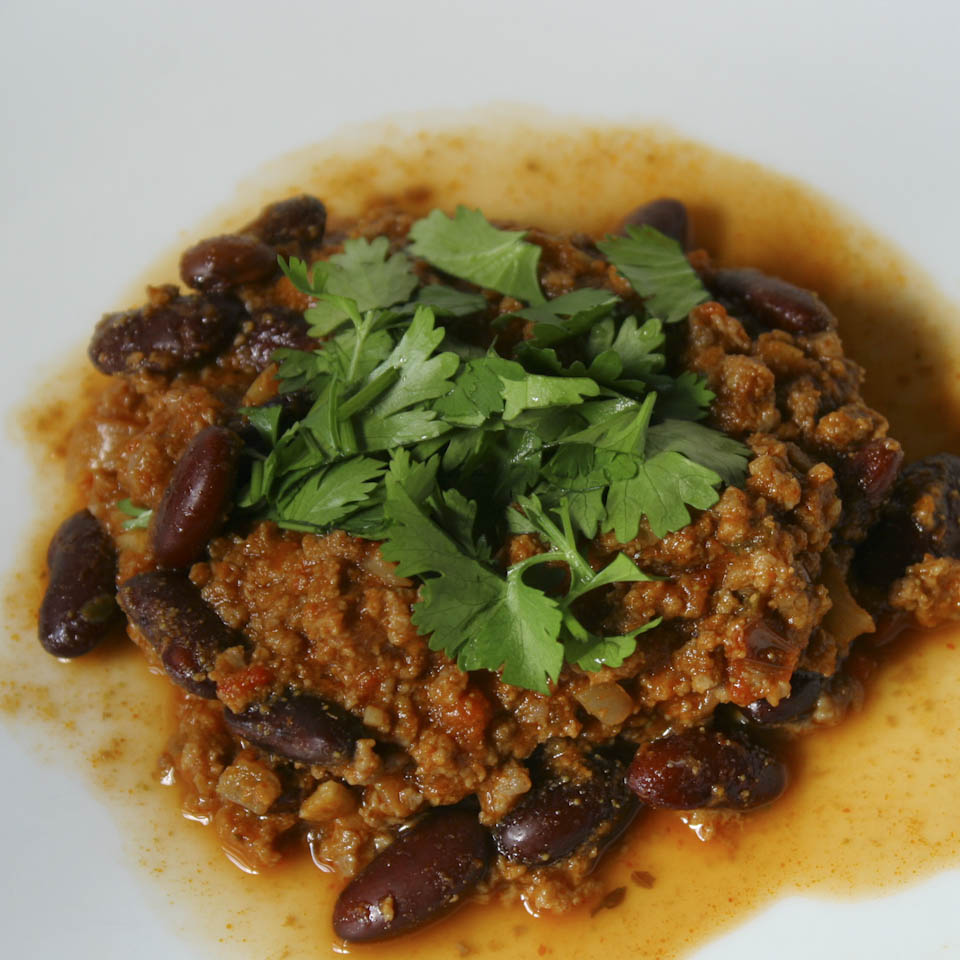 https://italiannotes.com/wp-content/uploads/2012/07/Cilli-con-carne-e1362424059882.jpg
240
640
Mette
https://italiannotes.com/wp-content/uploads/2014/12/logo.jpg
Mette
2011-08-23 09:07:21
2019-10-17 19:26:39
Chili con carne recipe