Crema al caramello
Making this DIY caramel custard recipe is easier than getting an entrance ticket to the Uffizi and almost as impressing.
Lots of people consider diy caramel custard a haute cuisine feat, but it is easier than getting an entrance ticket to the Uffizi, and nothing is as satisfying as making your own dessert. Especially, with a no-fat-but-milk-and-plenty-of-sugar recipe like this. You can almost convince yourself it is healthy.
If you want to cheat a little with the preparations, you could buy the caramel ready-made. Sugar melting can be a trying discipline, but if you have got the patience and the confidence to leave it alone for a (looong), you will be amply rewarded.
And remember to make the creme, a day before you want to eat it. A long cool rest improves the taste and makes the caramel soft and runny.
Ingredients
Serves 6
For the caramel
160 g sugar
100 ml water
For the custard
6 eggs
600 ml milk
100 g sugar
1 vanilla pod
Preparation
Start by making the caramel. Mix sugar and water in a frying pan and place it over low heat for around 20 minutes. The sugar will in turns become liquid, white, crusty and bubbly, before it starts to burn and become brown in patches. At this point you can turn up the heat, but don't let it smoke.
As soon as all the sugar has become light brown, it should be used to cover the bottom of 6 small serving dishes.
Preheat the oven to (175°C/340°F) and prepare a water bath big enough to contain the 6 serving dishes.
Mix egg and sugar until the sugar crystals have dissolved.
Boil milk with vanilla for 2 minutes, scrape out the vanilla grains, and stir the milk in the egg-sugar mixture.
Divide the mixture between the 6 serving dishes, and place them in the water bath in the oven.
Bake for 30-35 minutes.
Cover the serving dishes with foil and leave them in the fridge for 24 hours (or as long as possible) before serving.
Alternatives to this caramel custard recipe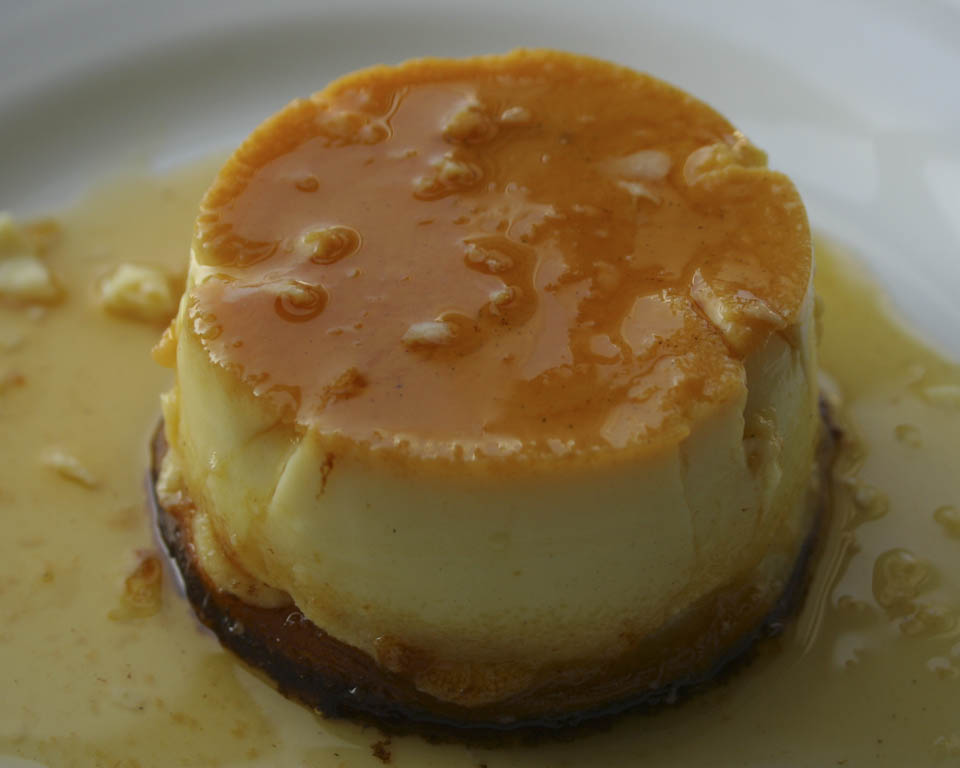 https://italiannotes.com/wp-content/uploads/2012/07/Caramel-custard-e1359543010370.jpg
240
640
Mette
https://italiannotes.com/wp-content/uploads/2014/12/logo.jpg
Mette
2010-06-07 12:27:00
2022-06-29 13:34:07
Caramel custard recipe