Candied peel and succade
Candied peel and succade  is a must-have when making cakes and desserts, and it is quite easy to make it yourself. Even succade made from the Calabrian citron fruit.
In Italy the citron or citrus medica grows almost exclusively along the Riviera dei Cedri on the west coast of Calabria, and its is always referred to with awe and reverence. Therefore I have been on the look out for the fresh fruit for years, and this year I found a couple at my Puglian greengrocer. They were kind of ugly with unshapely lumps and a thick yellow cellulite skin, but this did not affect their fragrance or flavour, before and after interaction with boiled sugar that turned it into succade or candied peel.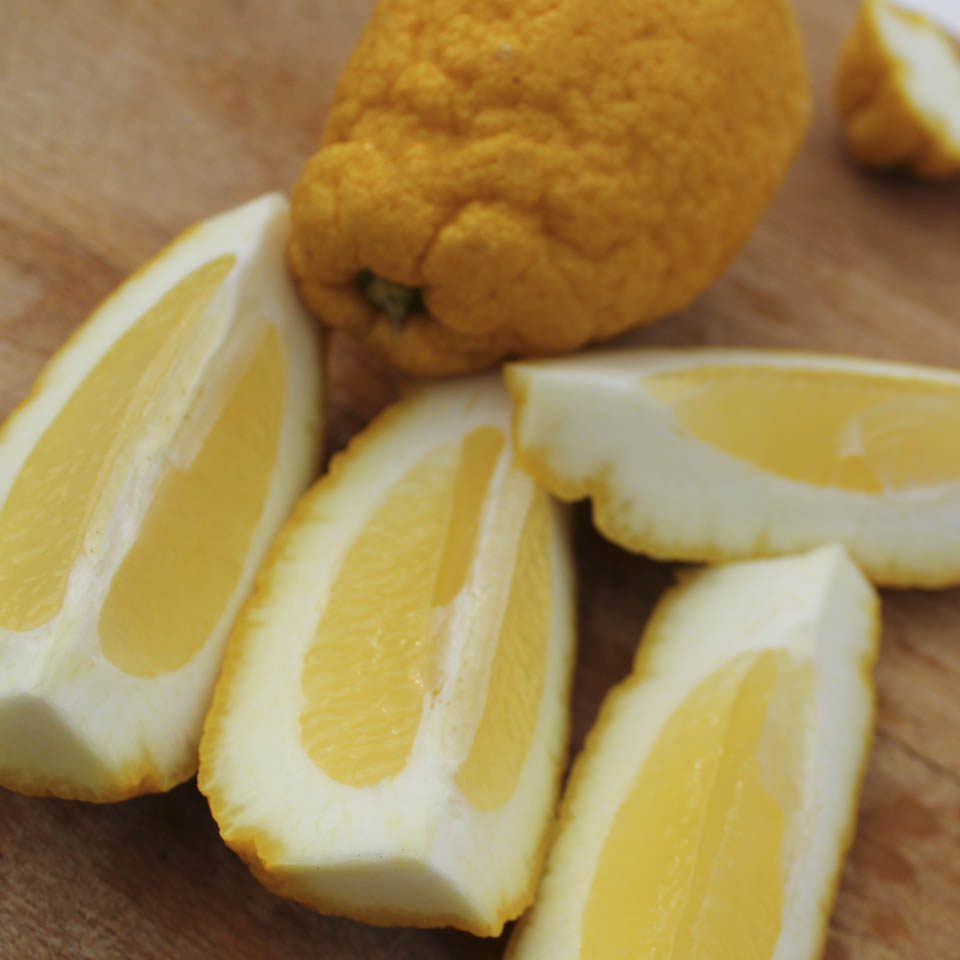 Ingredients
500 g cedri – citron (organic lemon and/or orange zest can be used instead)
400 g sugar
50 ml water
Preparation
Wash the fruit carefully and cut it in wedges.
Remove and discard the meat leaving as much of the white inner rind as possible. If you use cedri, the meat most probably has to be carved out with a knife.
Cut the peel in strips or dices and soak it in plenty of cold water for 24 hours.
Change the water regularly, when it starts smelling like a barber shop or the Turkish limon Kolonyasi handwash
Shake off excess water and boil the peel with sugar and a little water for  30 minutes.
Pour the candied peel in sterilized glass jars and keep them like marmelade.
Add a spoonful of candied peel and succade to pound cakes or cold ricotta based desserts like cannoli and cassata
You can also leave the candied peel and succade out to dry on a piece of parchment paper, and cover each strip with chocolate or sugar as homemade confectionery.