Baroque University Catania: Admiring the spirit(s)
Baroque University Catania: Judging from the exterior of the University of Catania, Heaven must be populated by leering cartoon heroes.
They are quite young, highly individual, completely stuck and carry balconies of learning on their shoulders, yet the putti of Catania keep grinning and making faces. If they are angles, they must be representatives of a playful and mocking God, who likes snub nosed, floppy lipped toddlers with glaring eyes, elephantine ears and trumpet cheeks. Heaven must have been peopled by cartoon heroes.
I am talking about the sculptures of the richly ornamented University of Catania, designed by Vaccarini and completed in 1752 after numerous setbacks and disasters. This typical example of Sicilian Baroque with wrought-iron balustrades, decorated rustication and two-tone lava masonry also features series of putti, which are neither cherubim that are warrior angles guarding the throne of God nor cupid angles like those that figure on Valentine cards.
Putti are allegorical children who started to turn up in Baroque art of the Italian Renaissance. But the concept of small childlike angles is a lot older and can be traced back to early Roman art and Ancient Greece, where infant spirits were used to symbolize fertility. How this relates to the flamboyant and theatrical style of architecture in 18th-century in Sicily, I don't know, but I guess the people of Catania needed to see a cheerful face carved in stone after having survived the eruption of Mount Etna in 1669 and a devastating earthquake in 1693. From this point of view, you really must admire their spirit(s).
Other notes on east Sicily
Exploring Taormina attractions on your own
Baroque Sicily: In Noto walls talk
Hikes on Etna – the edge of an active volcano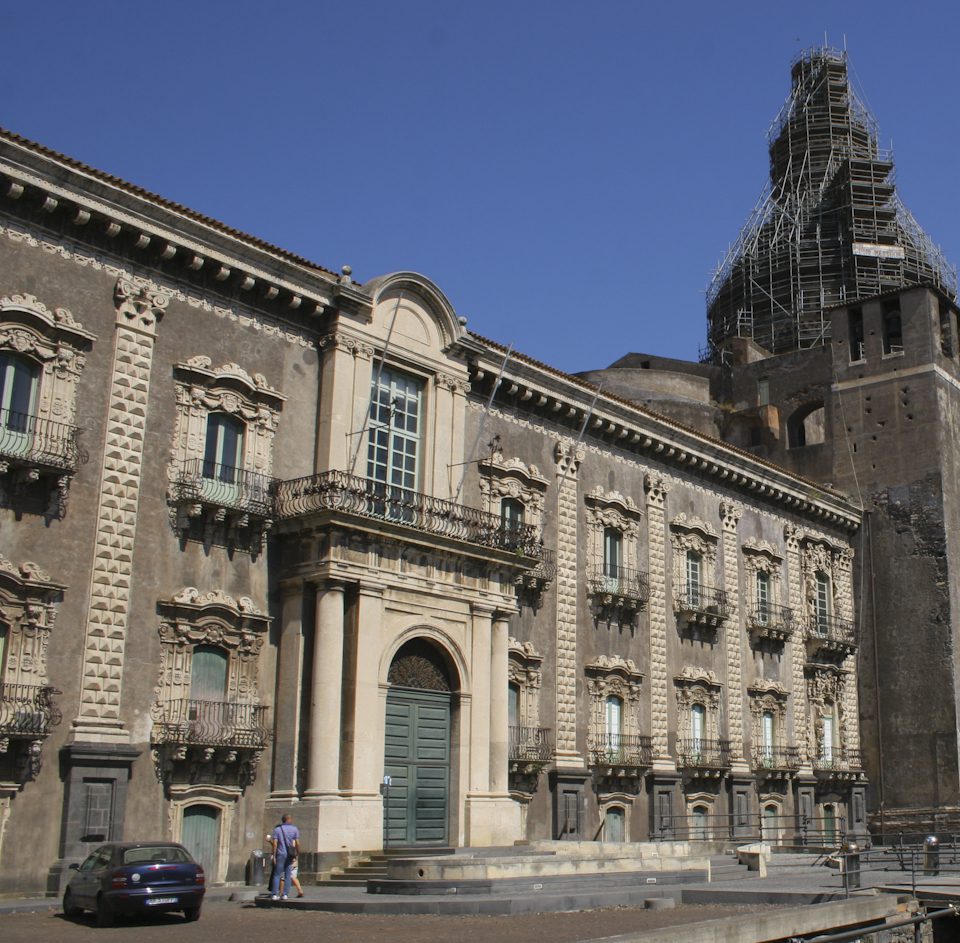 https://italiannotes.com/wp-content/uploads/2012/07/Admiring-the-spirits-of-Catania-e1360946098954.jpg
240
640
Mette
https://italiannotes.com/wp-content/uploads/2014/12/logo.jpg
Mette
2011-03-03 11:40:32
2017-09-23 15:09:42
Baroque University Catania: Admiring the spirit(s)