Asparagi con ouvo in camicia
Asparagus with poached eggs is an offensively simple and tasty dish, once you get the knack of poaching eggs and overcome your fear of soft boiled eggs.
Serve it as an easy and festive starter when asparagus – white or green – are in season.
Ingredients
12-16 white asparagus
4 eggs
salt, pepper
Fresh chives
Preparation
Place the asparagus on a flat surface and scrape off the tough outer layer with a potato peeler.
Snap off the ends of each asparagus and boil them (heads up) in lightly salted water for 6-8 minutes.
Bring another casserole of salted water to the boil.
Break the first egg into a cup and use the cup to slide the egg into the water. Boil for 3-5 minutes depending on the firmness desired.
Lift the egg out of the water with a slotted spoon, trim the edges and arrange on top of 3-4 boiled asparagus.
Sprinkle with fresh chives – or parmesan or truffles, if you like.
Repeat the process with the other eggs and serve the asparagus with poached eggs immediately.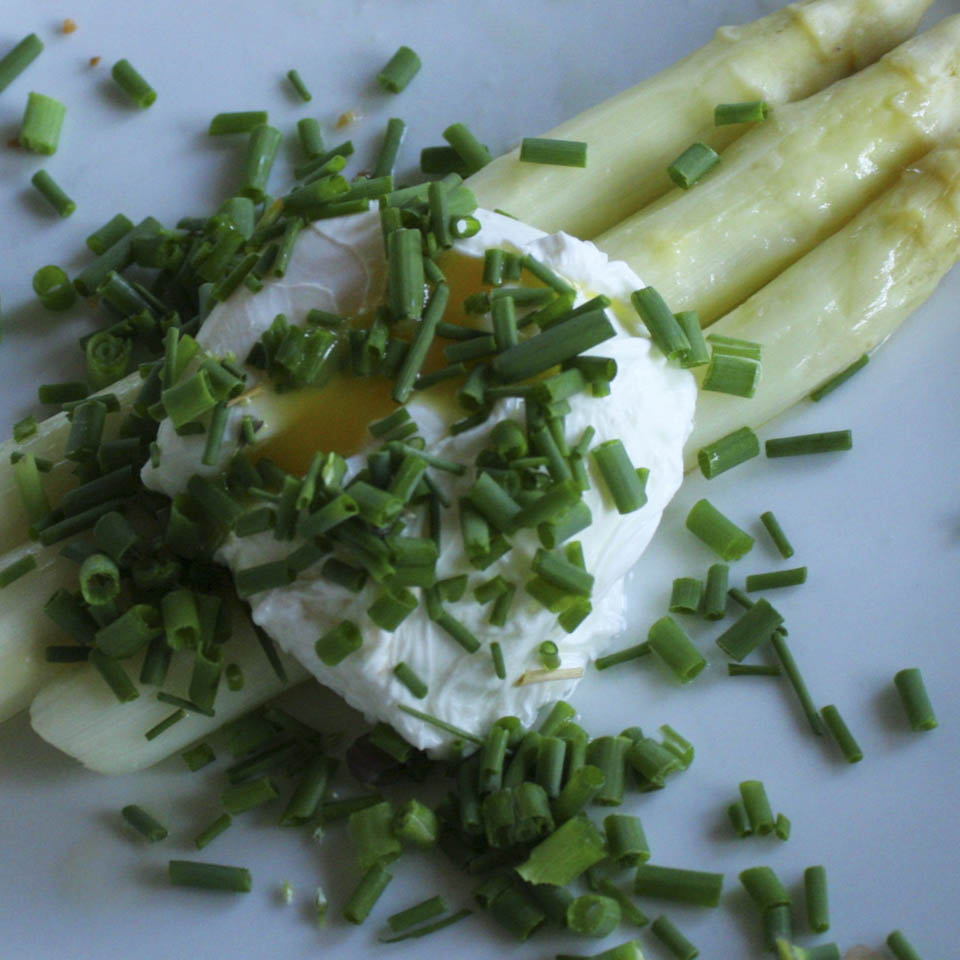 https://italiannotes.com/wp-content/uploads/2012/07/Asparagus-with-poached-eggs-1-e1361368633151.jpg
240
640
Mette
https://italiannotes.com/wp-content/uploads/2014/12/logo.jpg
Mette
2011-06-17 09:52:49
2016-08-27 16:47:54
Asparagus with poached eggs