Frittata di patate e pepperoni
Some recipes are so simple, we know them by heart. For instance, I wouldn't consult a cookbook to make a pepper and potato omelette, which may explain why it took me years to discover a simple tip that makes the finished result so much better and more tidy.
I'm taking about baking the omelette in the oven. Before it was invariably burned in the bottom and liquid on top, but with an ovenproof frying pan with a metal handle and 10 minutes under the grill it gets perfect all through. You can even cut it out in nice triangles and serve it as part of a buffet meal.
Ingredients
1 onion
5 boiled potatoes
1 red and 1 yellow pepper
5 eggs
Fresh rosemary, mint, salt and pepper
Preparation
Blacken the peppers under the grill, place them in a tied plastic bag to cool, before removing the skin and seeds
Peel and slice the onion and fry it over low heat till soft and transparent.
Break the eggs in a bowl and stir well with rosemary, mint, salt and pepper
Cut the boiled potatoes in thin slices and add them to the egg mixture
Cut the skinned peppers in thin wedges and add them to the egg mixture along with the fried onions
Pout the mixture with all the ingredients back on the frying pan
Place the frying pan under the grill in the oven for 10 minutes until the pepper potato omelette looks golden and done.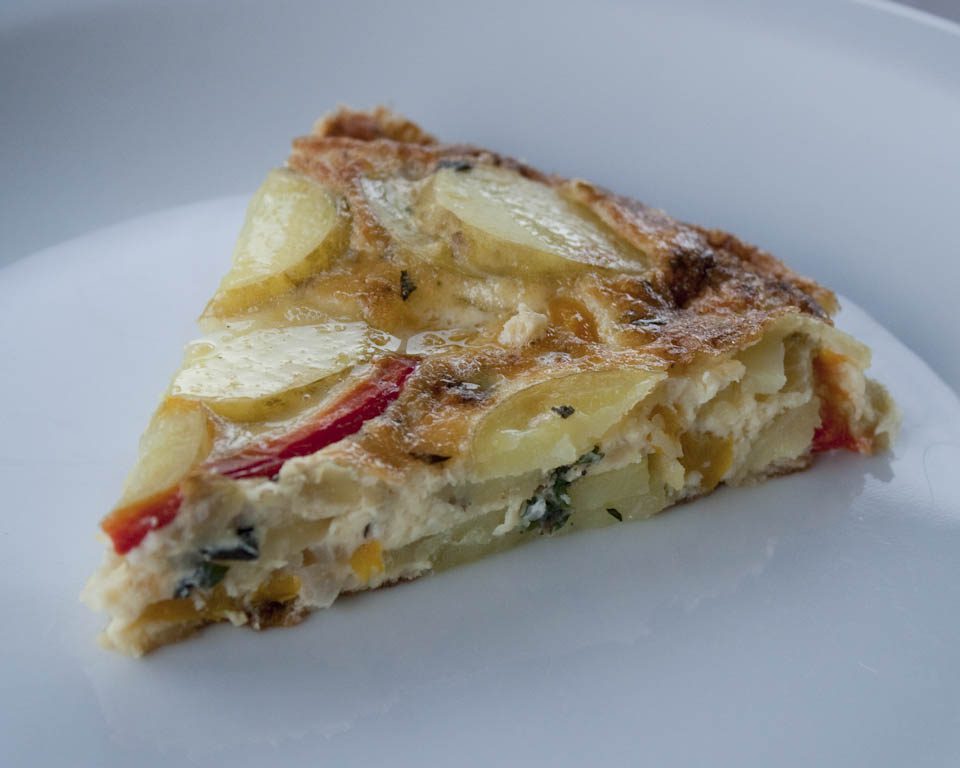 Other egg based recipes like pepper potato omelette
Stuffed egg recipes: Eggs with anchovies and capers
Broccoli salad with egg and tomato dressing
Promote Post
Enjoyed this post?