Pasta with zucchini and anchovies recipe
Pasta con acciughe e zucchini
Pasta with zucchini and anchovies was served to me at Osteria del Tempo Perso in Rotonda during a fantastic tour of the Lucania national park in Basilicata a few years ago. It still stands out as one of the best fish dishes I've ever had, and luckily the cook did not mind sharing the recipe
Ingredients
200 g fresh anchovy fillets (lemon marinated anchovies can be used instead)
1 shallot onion
1 clove of garlic
4 zucchini squash
50 glass white wine
Fresh marjoram and sage
Salt, pepper, olive oil
Preparation
Chop onion and garlic finely and fry it in olive oil
Grate the zucchini  or cut them in julienne and add them to the saucepan along with salt, pepper and some chopped herbs.
Keep stirring for 5-10 minutes, then pour in the wine
Let the spirits evaporate before you add the anchovy fillets
Cook for another 5 minutes and serve with a nice fresh pasta like these trofie.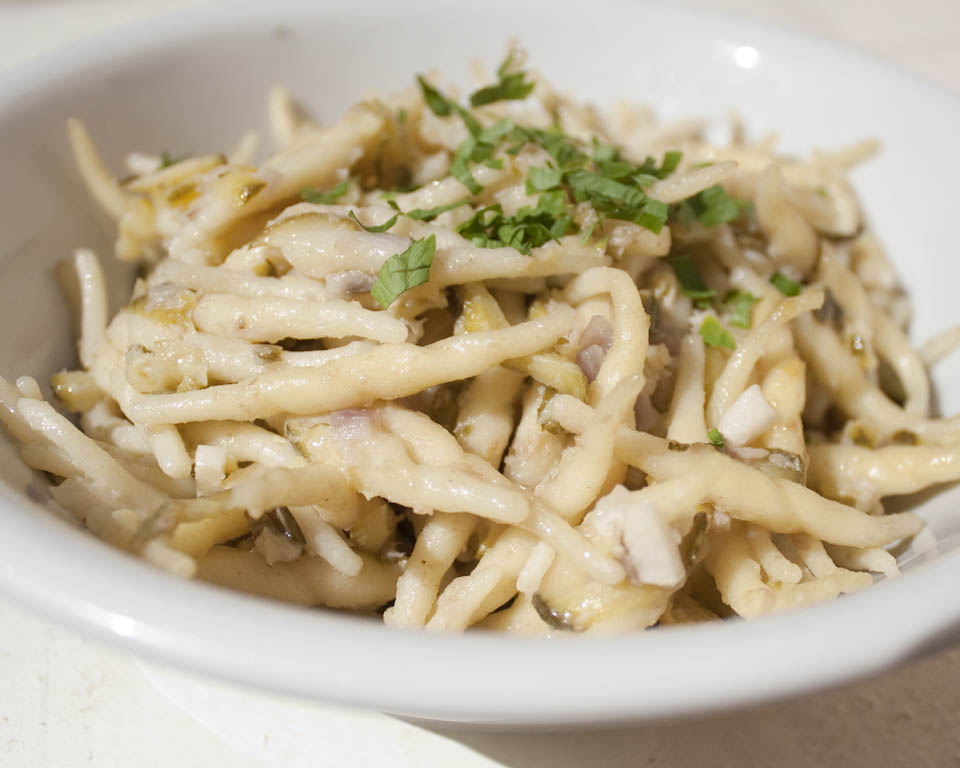 Other anchovies recipes:
Cod with potatoes, squash, capers and anchovies
Vitello tonnato – veal in tuna sauce
Sole with spinach and white sauce
Promote Post
Enjoyed this post?