Multicoloured tomato salad sprinkled with thyme flowers
Insalata di pomodori diversi
When tomatoes are available in all sorts of different colours, shapes and sizes, there's nothing quite as uplifting as a multicoloured tomato salad dressed olive oil and thyme flowers. There are allegedly 7500 tomato varieties grown for various purposes, so there should be something to chose from at the local farmers market. Even if the more colourful species can be hard to find.
Ingredients
500 g green, yellow and red tomatoes
50 ml olive oil
Fresh thyme
Preparation
Wash and chop the tomatoes in bite-sized pieces
Toss in olive oil and sprinkle with fresh thyme (basil or oregano ) before serving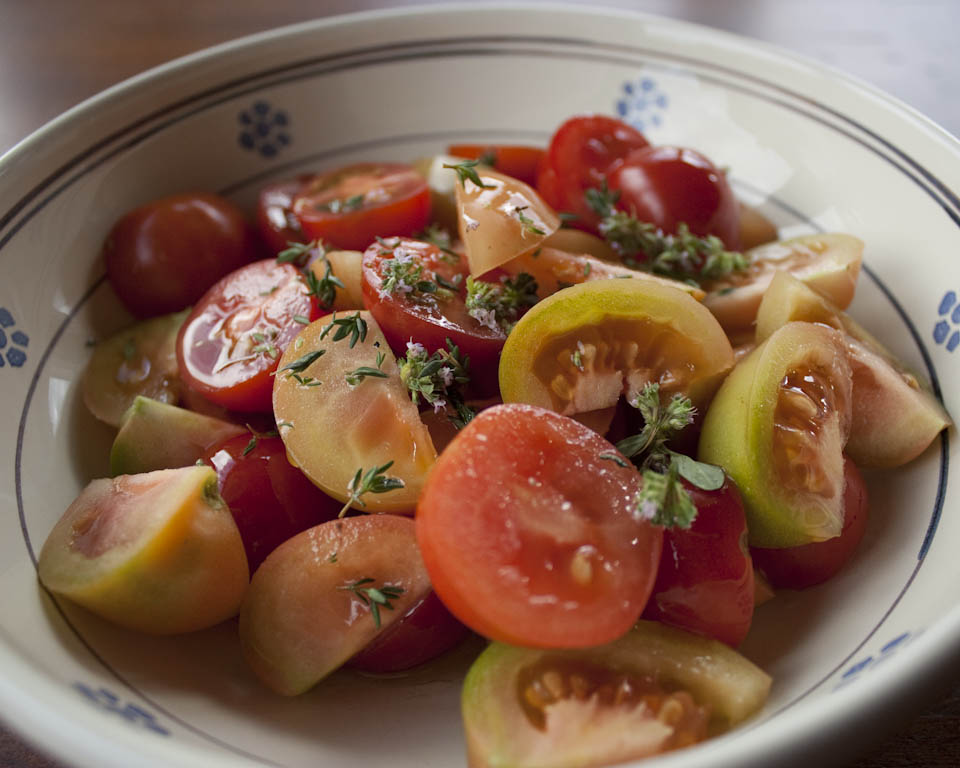 You might also like:
Panzanella bread and tomato salad
Promote Post
Enjoyed this post?