Salsicce alla Romagnola
Italian sausages recipes mostly prescribe the use of grill or frying pan, but the sausages are just as irresistible when prepared in tomato sauce.
In Italy every butcher makes his own sausages with different meat mixtures and the seasoning prescribed by secret local recipes. Most of these sausages are made from pork and they are rarely thicker than a finger, but they taste fantastic regardless of whether they are eaten alone or as part of a soup or a sauce.
When this Italian sausages recipes is served with a slice of bread it is basically an elegant variation over the loved hotdog with ketchup theme.
Ingredients
500 g Italian pork sausages (hot or mild as you like)
250 g tomato purée, peeled or canned tomatoes
Fresh sage
Salt, pepper, olive oil
Preparation
Cut the sausages in smaller bite-sized pieces
Fry the sausages slowly in olive oil along with a handful of fresh sage leaves
When the sausages have turned brown add the tomato purée
Stir and let the sausages simmer for 10 minutes
Add salt and pepper to taste
The Italian sausages recipe can be served as a main course with bread, potatoes or pasta
For alternatives to this Italian sausages recipe see
Pasta sun dried tomatoes and balsamic vinegar
Italian meatballs in tomato sauce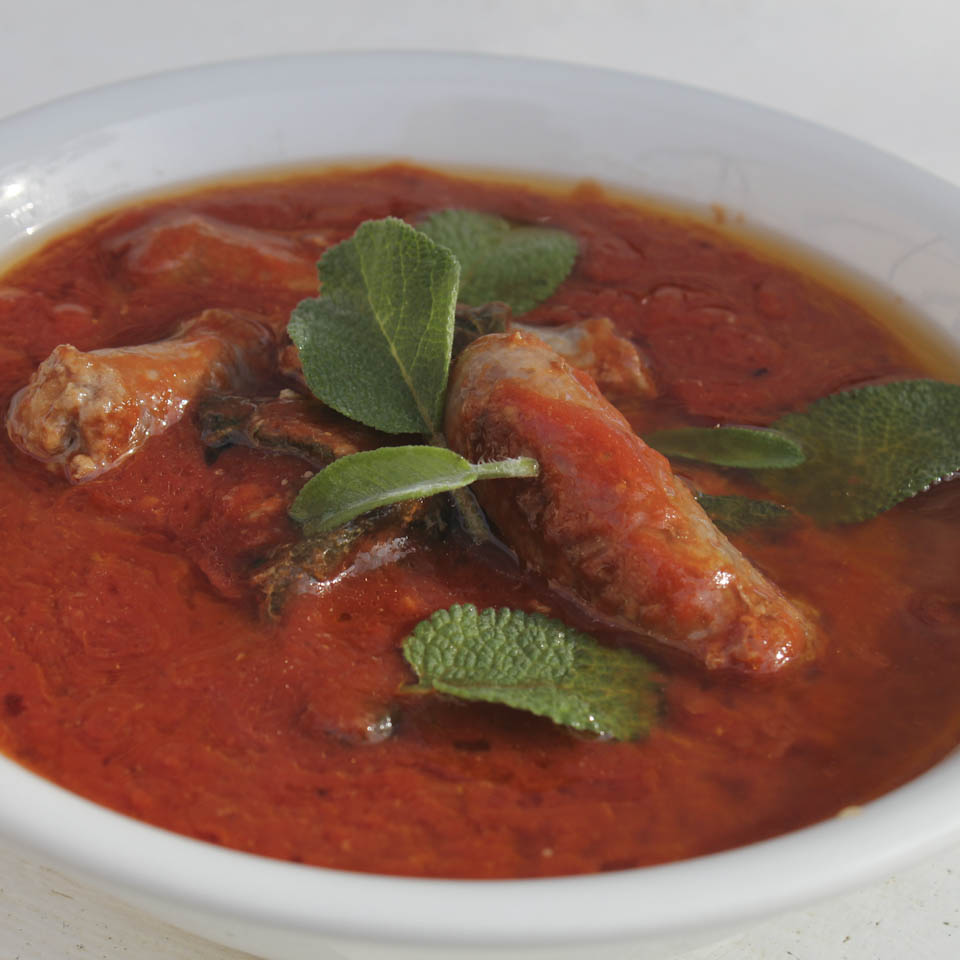 Promote Post
Enjoyed this post?