It's the season for eating prickly pears in Italy
Right now, every fence along every south Italian road is ripe with prickly pears.
The fichi d'India are everywhere heavy with fruit in varying colours and degrees of ripeness – and even the supermarket sells prickly pear in an unspiked, ready-to-peel version.
Fortunately, hungry neighbours had nicked most of the cactus fruits from my piece of land, and I wish they'd taken them all. That way I wouldn't have had to fight the almost invisible hairy spikes. It was no problem to get the fruit off the cactus without getting skewered, as long as you used a special fico d'India plucking contraption combined with thick work gloves and buckets of water. I also manage to peel the prickly pears without mishaps, but the spikes clung to the table, the plates, knife and dishcloth for days and ended up in fingers when least expected.
Nor was eating the fruit an undivided pleasure. Fichi d'India contain quite a lot of stony seeds and after two fruits you feel as if you could dance a pizzica and beat the rhythm without using a tambourine. Those seeds really make me rattle.
So after an attempt at making prickly pear juice, I decided the fruits looked much prettier on the plant than on my table.
How do you like eating prickly pears?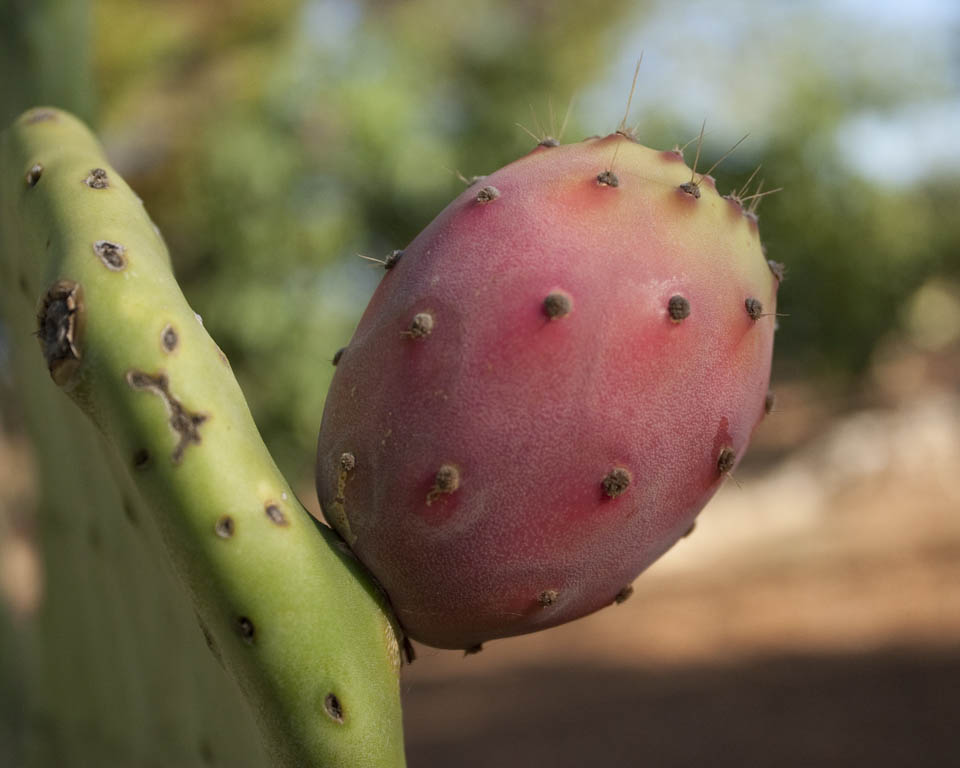 More on home grown produce
Fresh fava beans wrapped up in cotton wool
fruit
•
gardening
•
prickly pear
Promote Post
Enjoyed this post?