Ciambotta recipe
The ciambotta vegetable stew with aubergines can be found in different versions throughout south Italy. Some even add sausages, meat or fish to the dish to make it more filling. This version reminds me of summers in Santa Maria di Castellabate in Cilento.
Ingredients
1 onion
1 aubergine
1 red pepper
6 tomatoes
4 potatoes
3 sticks of celery
10 olives
Olive oil, salt, pepper, chopped parsley
Preparation
Chop and fry the onion over low heat
Peel aubergine and potatoes and cut them in cubes
Fry the aubergines with the onion
Put tomatoes in boiling water for 60 seconds and remove the skin
Wash and chop celery and pepper.
Add the remaining vegetables to the saucepan and fry lightly
Add salt to taste and cover with water.
Leave the vegetable stew to simmer for 40 minutes.
Serve the ciambotta as a vegetarian main course, as a sidedish with meat or as primo instead of pasta.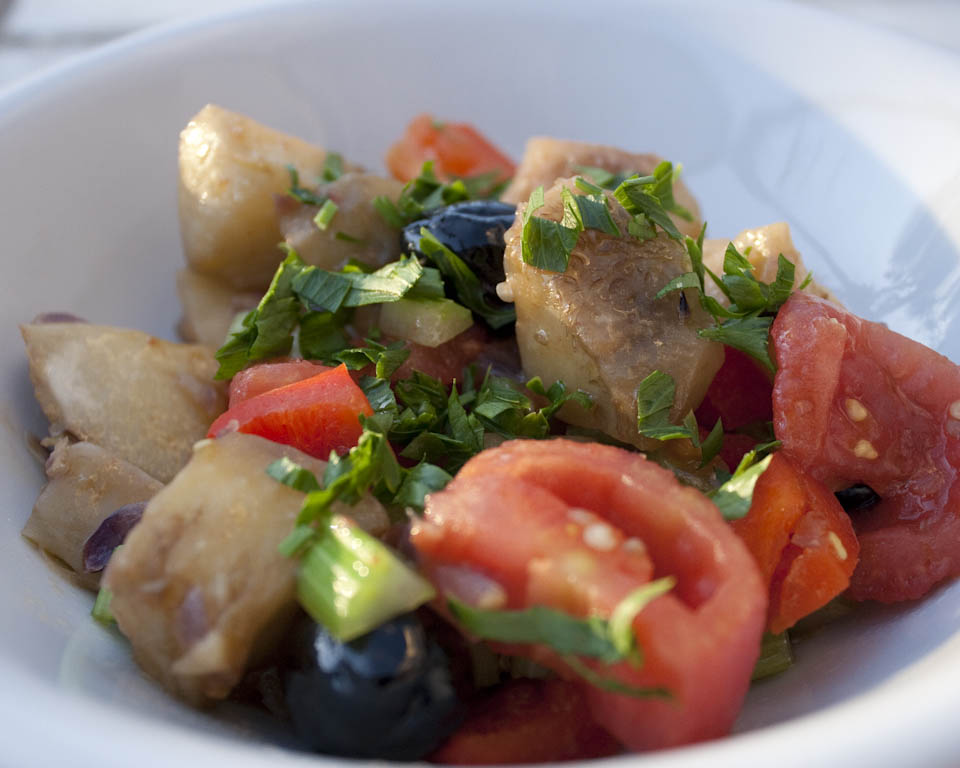 Other vegetarian main courses or side dishes
Aubergine gratin with tomatoes and parmesan
Farro salad with eggplant and zucchini
Promote Post
Enjoyed this post?