Try cheese puff pastry as an easy homemade snack
Bigne al formaggio
Chaux or puff pastry with cheese tastes a little like cheese on toast but it looks so much more elegant. And it is an incredibly easy snack to make for many people if you are planning a tapas or antipasti kind of party.
Make cheese in puff pastry in the morning or the day before a buffet or tapas party. Let them cool on a wire rack and store in airtight containers, until you are ready to serve. That way they will keep nice and crisp.
Ingredients
250 ml water
50 g butter
½ tsp salt
150 g flour
2 eggs
1 tbsp mustard
1 tsp peperoncini or cayenne pepper
50 g grated pecorino Romano
Preparation
Bring water to the boil with butter and salt
Remove the casserole from the heat while you stir in the flour
Heat up the casserole again and stir until the pastry becomes glossy and does not stir to the sides of the casserole.
Take the casserole from the heat and stir in one egg at a time
Mix with mustard, peperoncini and grated cheese
Put the pastry in a piping bag or use two teaspoons dipped in water to form small buns on a baking plate covered with parchment paper
Bake the puffs at 180 C/360 F for 15 minutes
Cheese puff pastry can be served hot or at room temperature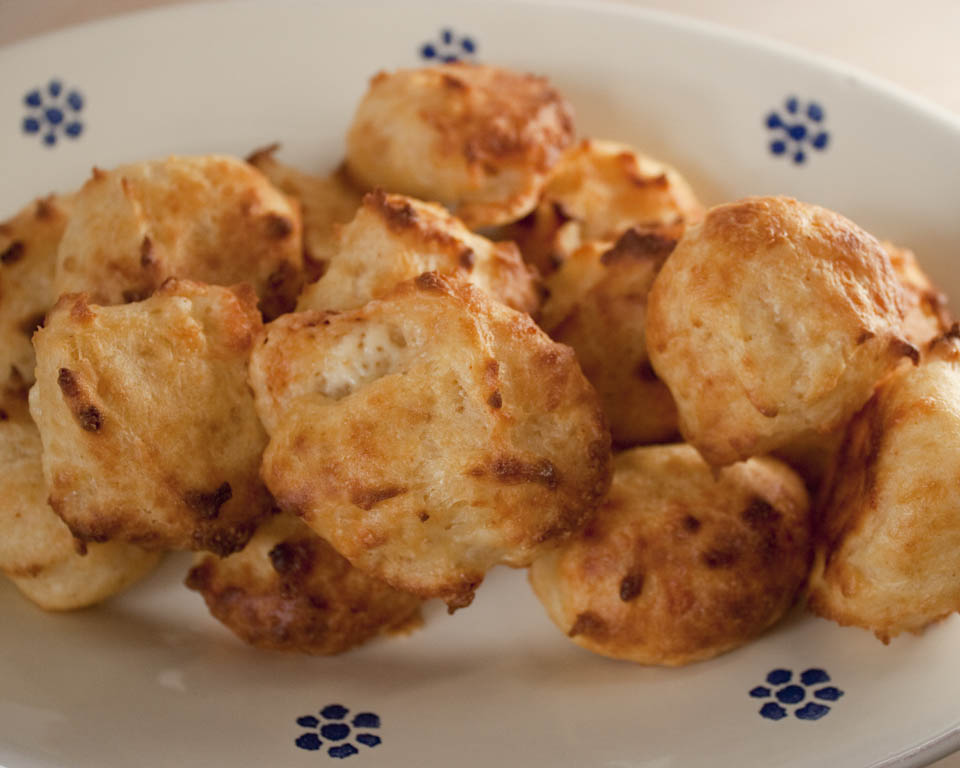 Other snack recipes
Wrinkled potatoes with chili and garlic dip
Promote Post
Enjoyed this post?