Castagnaccio chestnut bread recipe
I bought  this bag of sweet chestnut flour intending to make the Tuscan speciality castagnaccio or chestnut bread, and some days ago I finally got round to it. The bread is a kind of cake, even though you don't have to add sugar if you have got a 'dolce' version of the flour. This, however, is only available for sale in Italy in the late autumn, so normal chestnut flour has to be sweetened. Still, it is a savoury cake that works best when served with some kind of cream like orange cream or ice cream and chocolate sauce.
My version turned out to have a cracked surface like a field after a drought, but judging from the other photos I've seen this is how it should be.
Ingredients
250 g chestnut flour
(80 g powdered sugar – can be left out if you are using 'farina dolce')
375 ml water
50 g walnuts
50 g raisins
50 g pine nuts
A pinch of salt
Fresh rosemary
Olive oil
Preparation
Soak the raisins in boiling water
Mix flour and powdered sugar with water to a smooth paste
Squeeze off excess water from the raisins and stir them in the cake mixture along with walnuts and a pinch of salt.
Grease a round baking tin with olive oil
Pour in the cake mixture, decorate with pine nuts and rosemary
Bake at 180 C/350 F for 30 minutes
Castagnaccio chestnut bread can be served with ice cream or custard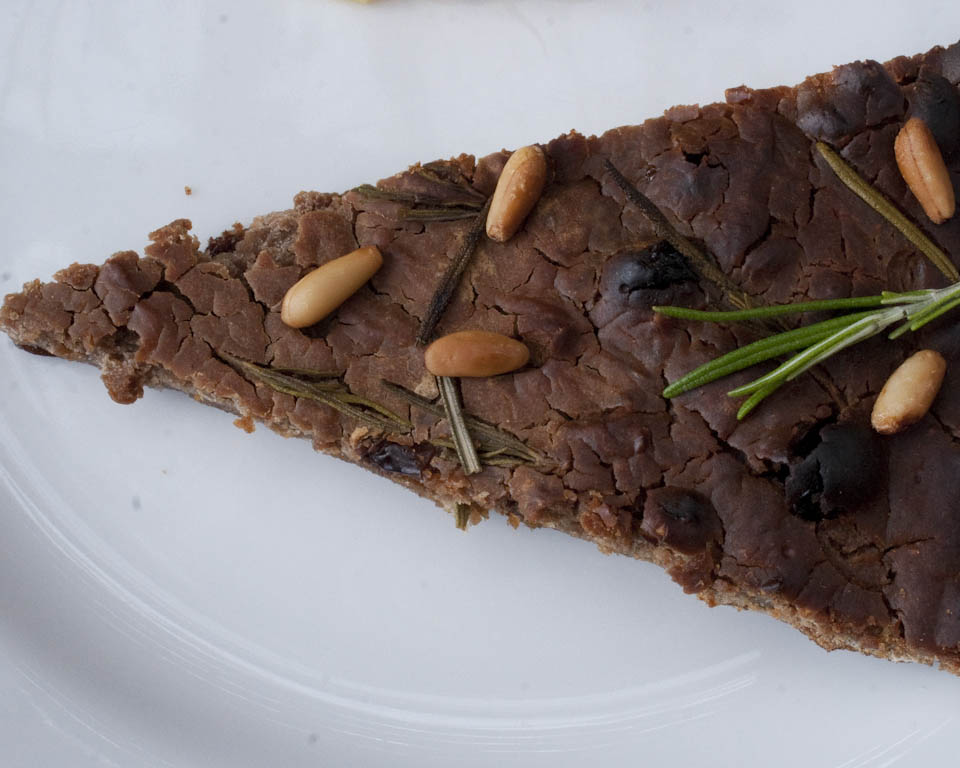 More on bread and bread based recipes
Panzanella bread and tomato salad
How to buy a sandwich in Italy
Promote Post
Enjoyed this post?