Insalata Caprese
Although it is so simple it borders the obvious there is no way around Italian cooking without including a caprese salad recipe.
As the name indicates the caprese salad recipe comes from the island of Capri, but to many Italians it is a national emblem like the flag with the symbolic colours of green for hope, white for faith and red for charity. This may explain why it is served as a starter in all Italian restaurants throughout the world. In winter it  can be a sorry sight with greenhouse tomatoes and tasteless fior di latte, but when the tomatoes are ripe, the basil is fresh and strong, and you can buy real mozzarella di bufala in the deli, there is nothing better.
Ingredients
300 g tomatoes
100 g mozzarella
Olive oil
Fresh basil
Preparation
Wash the tomatoes and cut them in slices or wedges.
Drain the mozzarella cheese and slice it up in regular bites.
Drizzle with olive oil and cover with showers of fresh basil.
Serve the caprese salad immediately
Alternatives to this caprese salad recipe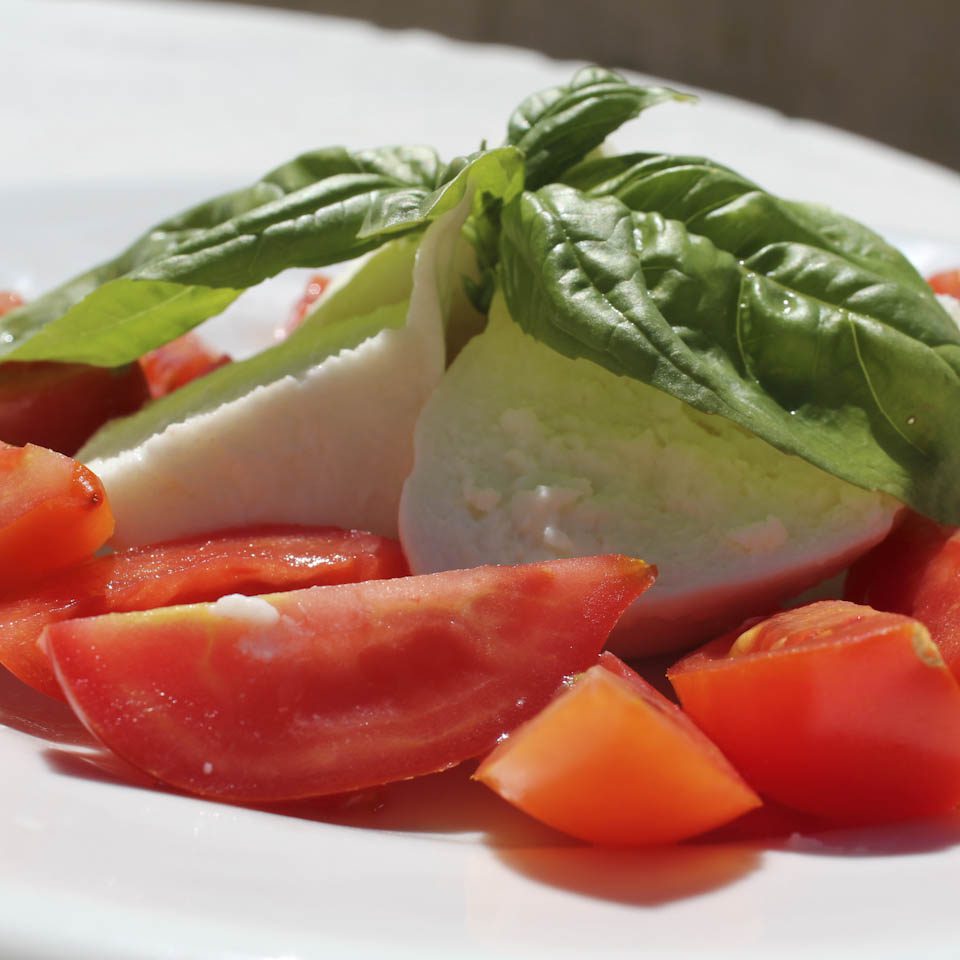 Promote Post
Enjoyed this post?