Insalata di broccoli e datteri
Broccoli and date salad – In the right company even a broccoli salad becomes quite delicious. The sweet softness of dried dates adds a taste contrast.
Broccoli will probably never become my favourite vegetable, but it's green, healthy and available at this time of year. And it can develop a quite winning personality, when prepared in the right way and presented in the right company. In fact, broccoli goes really well with some of the sweet dried fruits like dates and apricots, as this – surprisingly delicious – salad goes to show.
Ingredients
1 broccoli
10 dates
Olive oil
Lemon juice and zest
Preparation
Clean the broccoli, separate it into smaller flower heads and cut the stem in small pieces.
Heat the olive oil in a frying pan and fry the broccoli for 4-5 minutes.
Add lemon juice, zest, salt and pepper to taste.
Remove the stone from the dates and cut them in slices before mixing with the broccoli.
Served the broccoli and date salad as a sidedish with grilled meat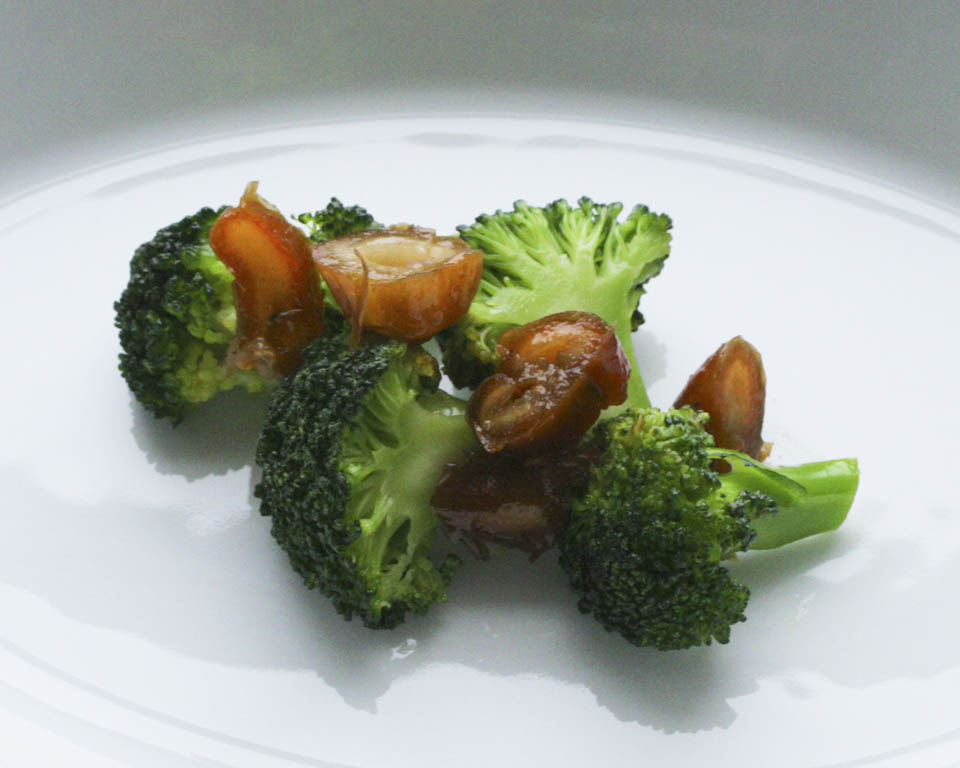 More broccoli and cauliflower recipes similar to the broccoli and date salad:
Broccoli and bacon in white dressing
Broccoli salad with egg and tomato dressing
Creamy cauliflower soup with truffle oil
Promote Post
Enjoyed this post?