Il Bonet Piemontese
This traditional bonet recipe is a cross-over between creme caramel, blancmange and chocolate pudding, and it has been prepared in Piedmont for centuries.
The name Bonet, which means 'hat' in the local dialect, is alternately explained with reference to the mould that was supposed to resemble a cook's hat and the fact that the dessert is served at the end of a meal before you get up from the table, just as the hat is the last item of clothing to put on before you go out.
Anyway, it's really easy to make and tastes great.
Ingredients
160 g sugar
75 g amaretti cookies or similar macaroons
4 eggs
3 tbsp cocoa
500 ml milk
Preparation
Put half the sugar into a casserole with about 50 ml water and heat it up slowly to make caramel.
When all the sugar has dissolved and the colour is light brown, pour the caramel into a cake mould.
Beat eggs and the remaining sugar until light and fluffy.
Crush the amaretti macaroons to a fine powder (I try to reduce the mess by placing them in a plastic bag covered by a tea towel)
Mix amaretti powder and cocoa with eggs and sugar.
Stir in milk and pour the mixture into the caramel-coated mould.
Bake in a bagnomaria water bath at 170 C/ 340 F for about 1 hour
Leave the dessert to set in the fridge for at least 4 hours.
Decorate the bonet recipe with amaretti cookies before serving
Other Italian desserts you might want to taste
Orange custard recipe for desserts and cakes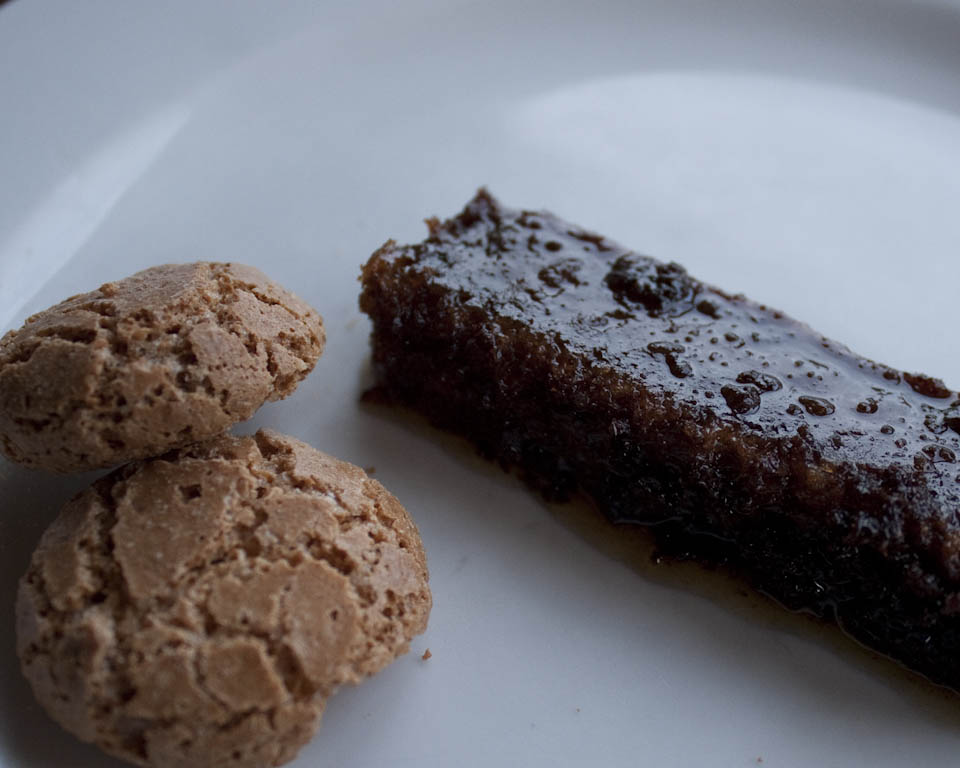 Tagged with:
amaretti
•
cocoa
•
pudding
Promote Post
Enjoyed this post?