Finocchi al forno
Italians claim fennel is good for digestion, which is why they often serve it raw between the different courses in the meal. Alternatively it can be used in salads and cooked as a sidedish. Baked vegetable recipes can even make it out for a vegetarian main course, although most people would prefer it with some kind of meat.
Ingredients
1 fennel
½ lemon – peel and juice
200 g canned tomatos
3 tbsp grated parmesan
4 tbsp white breadcrumbs
1 onion
2 cloves of garlic
olive oil, salt, pepper
Preparation
Wash the fennel, slice it is half and in thin wedges. Keep the green tops for later.
Boil in salted water with lemon juice for 10 minutes. Keep the boiling water for later.
Mix the boiled fennel with canned tomatoes without the tomato juice.
Place the vegetables in a greased ovenproof pan
Peel and cut the onion and garlic finely
Fry onion and garlic in olive oil until they start to turn transparent
Add white breadcrumbs to the frying pan and let it roast until it becomes golden
Remove the breadcrumbs and onions from the heat and mix with grated cheese and chopped fennel tops.
Pour 100 ml of the boiling water over the fennel and tomato.
Cover with the breadcrumb mix and bake at 180 C/350 F for 20 minutes
More vegetarian recipes

Gnocchi with butter, lemon and ricotta
Ciambotta – Aubergine, pepper and potato stew
Caponata – eggplant and pepper stew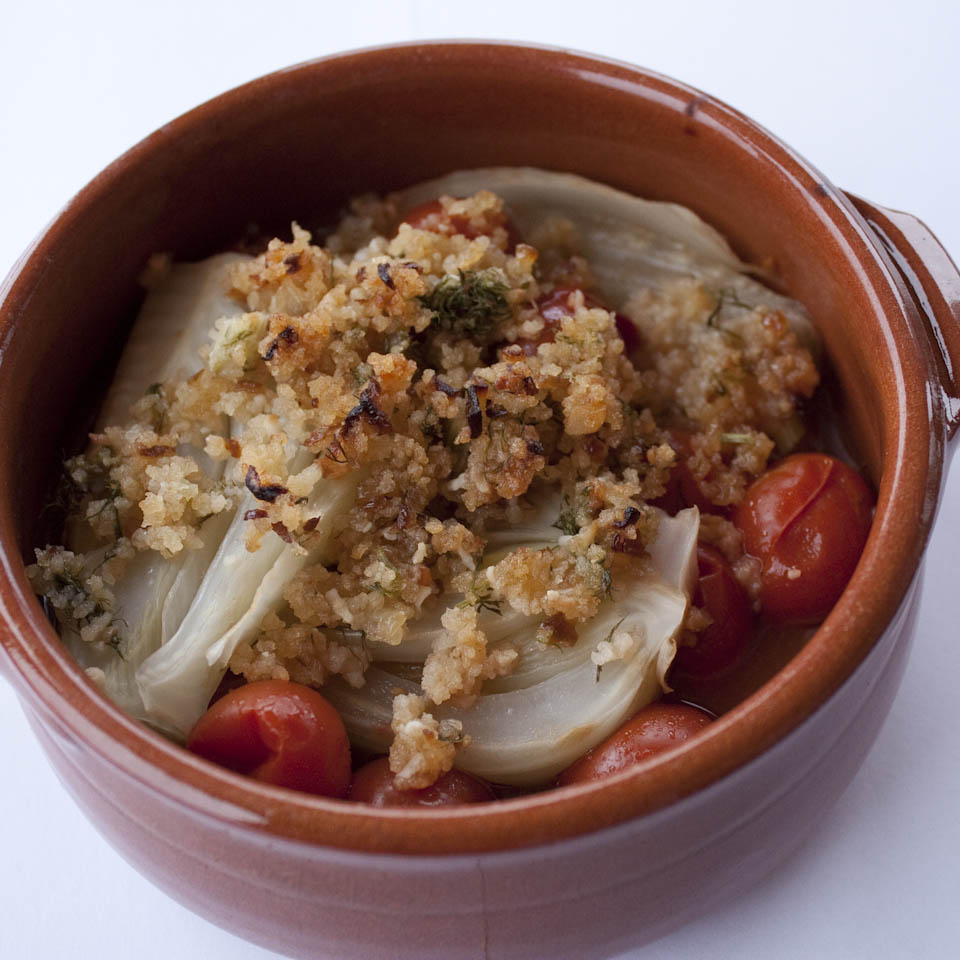 Baked vegetable recipes Fennel and tomato gratin
Promote Post
Enjoyed this post?